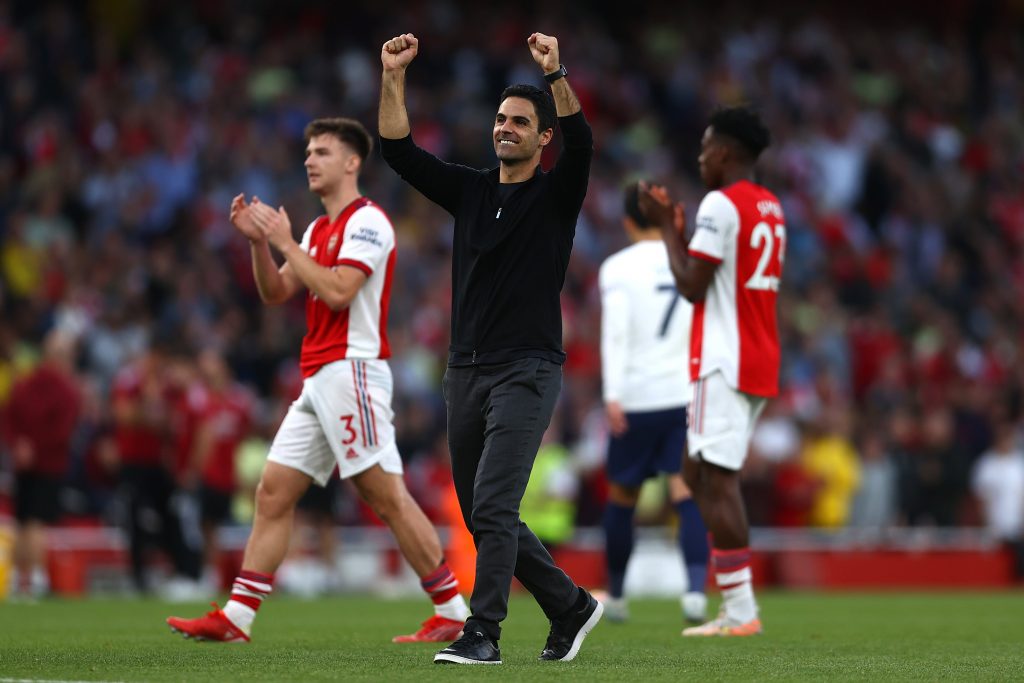 Arsenal manager Mikel Arteta has described the London derby 3-1 victory against Tottenham as one of the nicest things he had experienced in this stadium.
The Gunners got their third consecutive win in the Premier League after a poor start to the league.
Three first half goals from Emile Smith-Rowe, Pierre-Emerick Aubameyang and Bukayo Saka got Arsenal in front before Heung Min-Son scored a consulatory goal for Spurs I the 79th minute.
An elated Arteta who was under pressure some few weeks ago could not hide his feelings during his post -match interview.
"It is one of the nicest things I have experienced in this stadium.
"To win it, to win it in the way that we did, and to feel that connection with the team and the supporters made it really special.
 
"This is an Arsenal team that have won a game today and the manager so a lot of things that it's very related to and I am proud of the way we played and I'm even more proud of the way we were able to give something back to the fans because they really stuck behind the team.
"Certainly. I think when we didn't have we missed it.
"It's impossible to attract people and to connect with what we are trying to do if we don't have fans, if we don't have our supporters here.
"It's such a different thing when you sense that they believe, that they are willing to support and we want to entertain them and play in a way that they can be proud and that happens at the same time.
"That's why I think we are all enjoying and that we're really happy today with what we've seen."
The victory saw Arsenal moved up to 10th place on the league table with 10 points.