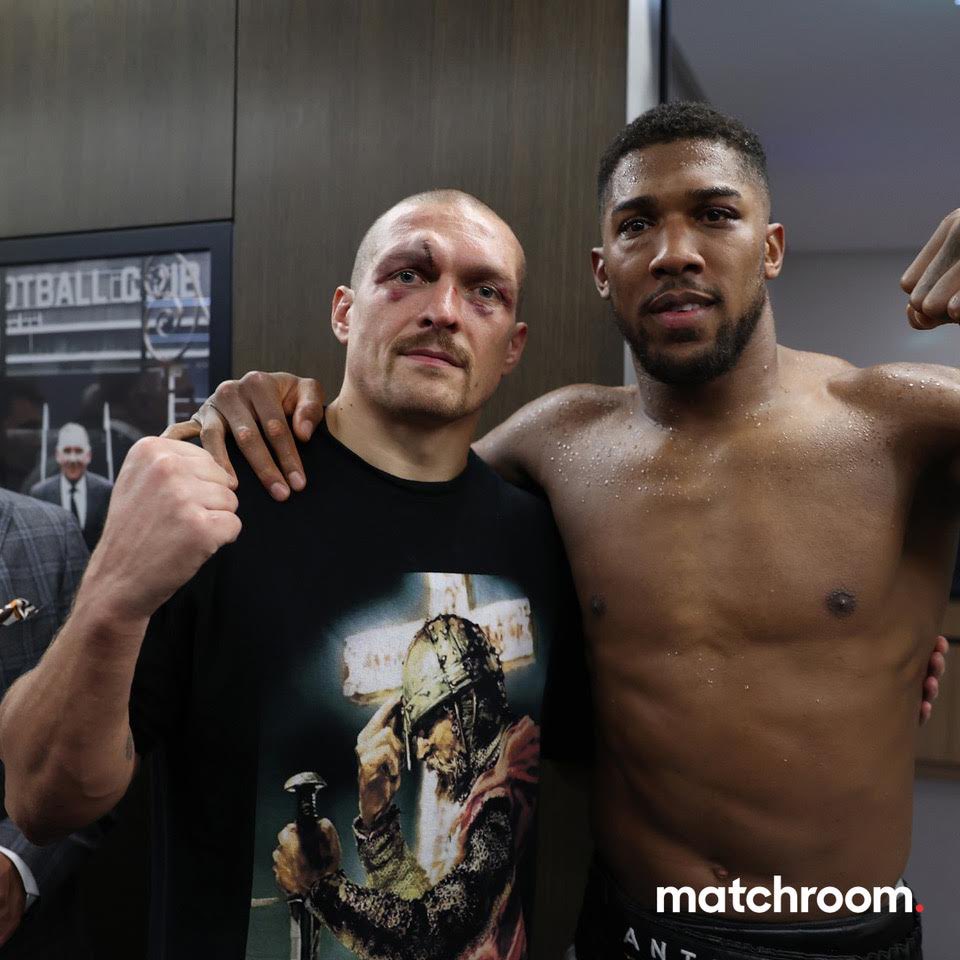 4Anthony Joshua said he was not going to cry over his heavyweight title defeat to Oleksandr Usyk, but will seek a rematch.
Joshua was stripped off the WBO, IBF, WBA titles in a unification but against Usyk who won via a unanimous decision of 117-112, 116-112, 115-113 to become the new unified world heavyweight champion.
It was the second time Joshua was defending the titles after he reclaimed them from Andy Ruiz Jr two years ago in Saudi Arabia.
Joshua who was due to face Tyson Fury, had a rematch in his contract clause before the bout and decided to trigger the clause.
Joshua after the bout admitted he will return to the gym and get himself in shape for the rematch.
He said, "This experience today is invaluable. This will have a massive benefit in the next fight.
"When I was walking back through the tunnel, I just said to myself, 'I'm ready to get back to the gym, I'm ready to just put that work in'.
"I just want to get back to the gym, get back on the grind and improve, so when I fight these good guys and see that they are hurt I can capitalise on the opportunity.
"It was a great lesson today.
"I know we can look at it from a negative point of view but, for me, I've got to take it as a great lesson and build on that situation.
"I never tend to look at the opponent.
"I just tend to look at myself and realise where I went wrong.
"So it's not so much what he done, it's the opportunities that I gave him.
"It's not so much him.
."I'm just going to go back and look at myself and correct my wrongs.
"I'm a different kind of animal. I'm not a sulker.
"This is a blessed opportunity, to be able to fight for the heavyweight title of the world, fight good fighters time and time again and for people to come out.
"I'm not going to be going home and be crying about it, because this is war.
"It's a long process. This isn't just one fight and then I'm done.
"I'm going back to look at way that I can improve. Straight away, I've already been watching the fight and thinking 'I could've done that better'."