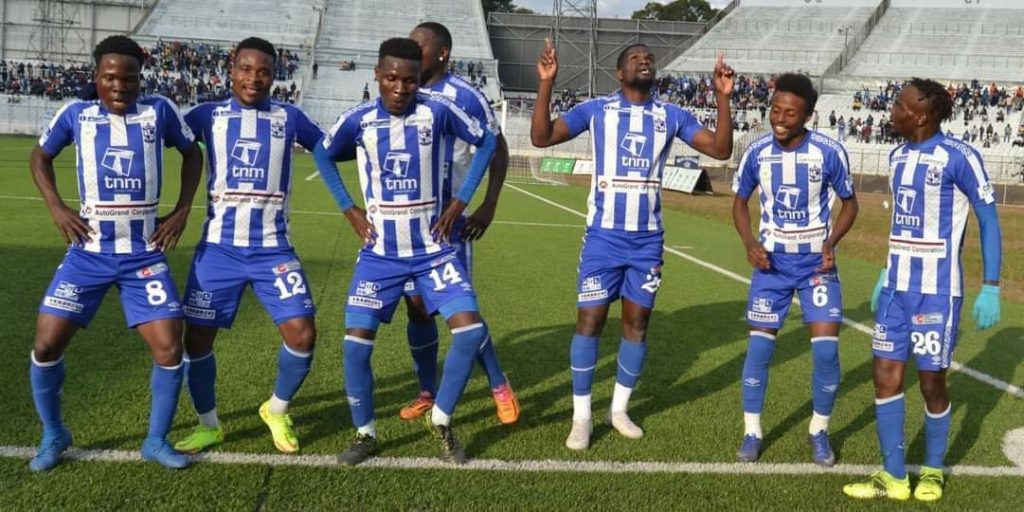 Striker Vincent Nyangulu's first-half strike handed Be Forward Wanderers a first TNM Super League win over rivals Nyasa Big Bullets in nine years on Sunday.
The win kept Wanderers slim title hopes alive as they lie on third place with 51 points from 27 games whereas Bullets still lead the table on 56 points from 28 games, one point ahead of second-placed Silver Strikers.
Nyangulu sneaked through Bullets' crumbling defence to score past goalkeeper Richard Chimbamba in the 31st minute and compete a miserable week for the holders who also drew 1-1 with Mafco at the same Kamuzu Stadium in a midweek clash.
Nyangulu should have scored earlier in the 11th minute but Bullets defender Sankhani Mkandawire deflected the striker's low volley out of play.
On the other end of the pitch, Bullets striker Chiukepo Msowoya sent his header straight into the palms of goalkeeper Richard Chipuwa.
The closest chance for Bullets to salvage something from the game came in the added time when Mkandawire rose unchallenged at the back-post but saw his header bounce marginally wide off the near post.
In reaction, Mkandawire threw himself down in frustration for such a glaring miss.
In a post-match interview with Mibawa TV, Bullets coach Kalisto Pasuwa suggested that his charges were struggling due to fatigue.
"I think they are tired…there was no intensity. On transition, we were very slow….defending the title is until the last day of the remaining two games, so we will go back to the drawing board and plan for the remaining games," the Zimbabwean said.
Pasuwa is chasing a personal third title on the bounce since joining Bullets and 15th overall for the club.
Wanderers coach Bob Mpinganjira, who handed his son Wisdom a rare starting slot wide on the wing, hailed the players for sticking to the game plan.
Starting line-Ups:
Bullets: Richard Chimbamba, Nickson Nyasulu, Sankhani Mkandawire, Yamikani Fodya, Gomezgani Chirwa, Chimwemwe Idana, Lanjesi Nkhoma, Hassan Kajoke, Babatunde Adepoju, Chimango Kaira, Chiukepo Msowoya
Wanderers: Richard Chipuwa, Stanley Sanudi, Yunus Sheriff, Peter Cholopi, Francis Mlimbika, Alfred Manyozo, Vitumbiko Kumwenda, Yamikani Chester, Wisdom Mpinganjira, Felix Zulu, Vincent Nyangulu
Referee: Evidence Kananji