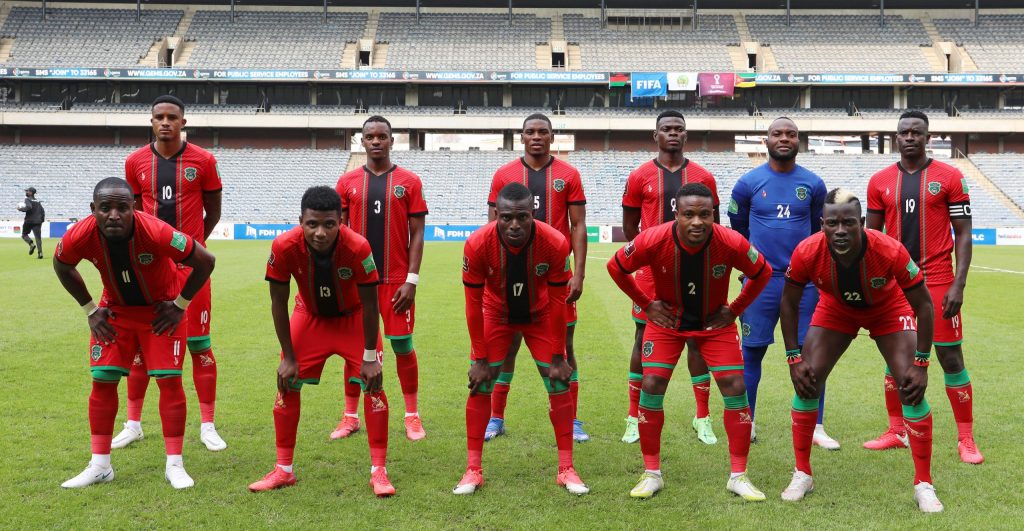 Malawi coach Meck Mwase has recalled Tanzania-based winger Duncan Nyoni to the squad for next month's back-to-back World Cup qualifiers against Cote d'Ivoire.
The Simba SC player, who was dropped from the squad that lost 2-0 in Cameroon and beat Mozambique 1-0 in South Africa, has replaced suspended Chimwemwe Idana.
The Nyasa Big Bullets skipper Idana is serving a yellow card suspension.
Mwase has also summoned back Silver Strikers defender Nickson Mwase to replace Bullets' Nixon Nyasulu.
The Flames host Cote d'Ivoire at Orlando Stadium on October 8 before travelling to the leaders' backyard on October 11 in the Group D contests.
Mwase told Football Association website that he went for continuity in naming his squad.
"We are continuing with the players we had as we have no time to bring in new players into the setup.
"Nyoni is back as we have seen that there is a gap that he can fill . These are important games as they will determine our destiny in the group so we have to get results," he is quoted saying.
The Flames' home-based players are expected to start camp training this weekend before leaving for Johannesburg on Monday.
Most of the Flames foreign-land based players such as Gabadinho Mhango, Limbikani Mzava, Richard Mbulu, Gerald Phiri Junior, Khuda Muyaba and Chembezi Denis are already based in South Africa.
The Flames are in third place of the group's standings behind leaders Cote d'Ivoire and second-placed Cameroon who have four and three points whereas Mozambique sit bottom with one point.
Full squad:
Goalkeepers: Brighton Munthali (Silver Strikers), Richard Chipuwa (Be Forward Wanderers), Ernest Kakhobwe (Nyasa Big Bullets)
Defenders: Stanley Sanudi (Be Forward Wanderers), Peter Cholopi (Be Forward Wanderers), Nickson Mwase (Silver Strikers), Limbikani Mzava (AmaZulu), Dennis Chembezi (Polokwane City), Charles Petro (Sheriff Tiraspol), Gomezgani Chirwa (Nyasa Big Bullets).
Midfielders: Chikoti Chirwa (Red Lions), Peter Banda (Simba SC), Duncain Nyoni (Simba FC), John Banda (UD Songo) Yamikani Chester (Be Forward Wanderers), Gerald Phiri Jnr (Baroka FC), Tawonga Chimodzi (Silver Strikers), Mike Mkwate (Polokwane FC), Francisco Madinga (FC Dila Gori)
Strikers: Vincent Nyangulu (Be Forward Wanderers) Richard Mbulu (Baroka FC), Gabadinho Mhango (Orlando Pirates), Khuda Muyaba (Polokwane FC)