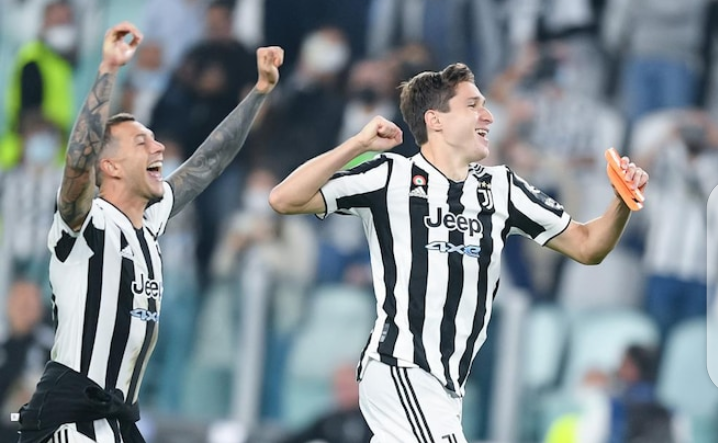 Chelsea continued to struggle against their Italian opponent as they suffered a 1-0 defeat to Juventus in Wednesday's UEFA Champions League game in Turin.
The Blues before the game has failed to win against a Serie A team and were aiming to make a difference.
The UEFA Champions League reigning champions had lost to  Inter in 2009-10, Napoli in 2011-12, Juventus in 2012-13 and Roma in 2017-18.
Read Also: 
Thomas Tuchel men headed to the game on the back of their 1-0 loss to Manchester City in the Premier Leaguelast week Saturday.
The Bianconeri arrived the game with plenty of doubts regarding their defence after conceding ten goals in the first six games of the Serie A season.
Allegri opted for a prudent approach, with Juve often defending deep with five men but always ready to counterattack, especially through the illusive Chiesa.
Chelsea were in control of ball possession and  had a lot of the ball but rarely threatened Juventus heading to the break.
Juventus took the lead just 10 seconds into the second half through Frederico Chiesa.
The goal became the earliest second half goal conceded in the history of the UEFA Champions League.
Chelsea tried to equalize but they could not find away to get the ball inside the net as there were a couple of headers from Havertz and one big opportunity for Lukaku.
It is now two consecutive loss for Chelsea who last week were defeated in Stamford Bridge by Manchester City.