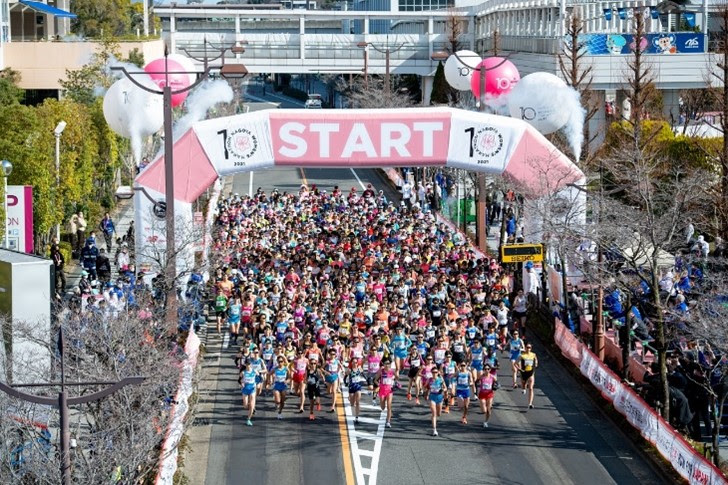 Organisers of Nagoya Women's Marathon in Japan will increase prize money for the winner of the 2022 edition of the race to $250,000.
The planned increase announced on October 1 2021 would make the race, scheduled for March 13 2022 in Nagoya, the highest paying marathon in the world.
A statement from the orginisers says they decided to hike the prize money to increase the stakes in the marathon which is also open to invited athletes from across the world.

"Being the world's largest women's marathon, one of the world's top-level races, and the only women's race with a World Athletics Platinum Label, the Nagoya Women's Marathon made the decision aiming for greater heights as a global leader in women's running," the statement reads.
"By holding a higher-level racing among some of the fastest women athletes gathered from across the world, the organizers aim to convey to the global audience the wonders of marathons, particularly the talent and outstanding ability of women athletes."
In Malawi, Mphatso Nadolo and Nalicy Chirwa recently defended the Blantyre Marathon titles in men and women's events, respectively, after clocking 2:22:58 hours and 3:04:47.
Athletics Association of Malawi interim general secretary Mzee Makawa said their interest in Nagoya Women's Marathon was subject to them receiving an official invitation.
The Dubai Marathon used to pay $250,000 each for top female and male athlete but cut the prize money to half following IAAF's decision to refuse the race platinum label status.
Before Nagoya race prize money increase, the Boston Marathon was the highest paying at $150,000 for the winner.

The organisers hope that the increase in the prize money at a time other races are being suspended due to financial challenges caused by the impact of Covid-19, more athletes from across the would be encouraged to compete.
"By announcing the increase in prize money of the Nagoya Women's Marathon 2022, the organizers hope to encourage athletes worldwide and send another piece of positive news to the world of long-distance races, mass participation events, and women's sports," the statement says.
The organisers will announce registration details in December 2021.

Elite Field Eligibility:
(1) Female athletes who meet the condition (i) and (ii)
(i) An FY2021 JAAF-registered athlete who is 19 years of age or older on race day
(ii) An athlete who has set one of the records below as a JAAF-registered athlete at a certified com
petition inside or outside Japan on or after March 1, 2020
  1) Marathon Under 2 h 50 min 00 sec
  2) 30 km Under 1 h 55 min 00 sec
  3) Half marathon Under 1 h 15 min 00 sec
  4) 20 km or 20,000 m Under 1 h 11 min 00 sec
  5) 10 km or 10,000 m Under 34 min 00 sec


(2) Athletes recommended by the Japan Association of Athletics Federations.

(3) Foreign- or domestic-based athletes invited by the Japan Association of Athletics Federations