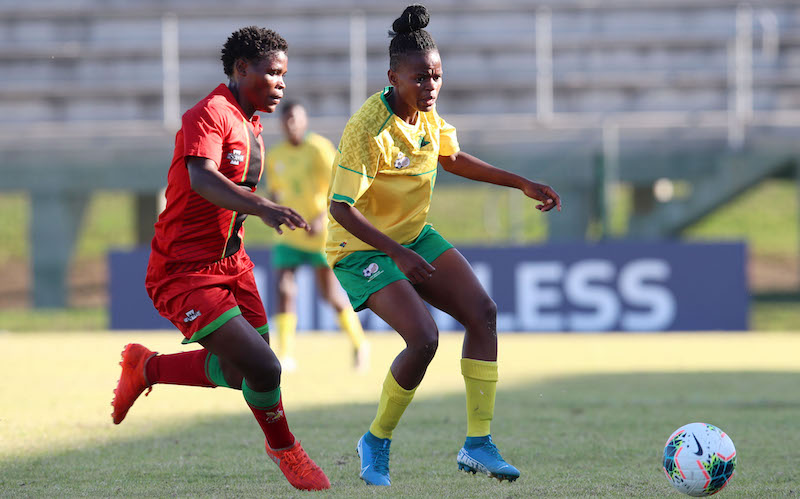 Malawi's Scorchers have completed the semi-final line-up of the Cosafa Women's Championship.
The Scorchers sailed through as the overall second best team of the tournament underway in Port Elizabeth, South Africa.
The Scorchers qualified from Group A courtesy of a superior goal-difference of +2 to shrug off Zimbabwe who finished also on six points in Group B with a goal-difference of +1.
Now, Malawi date fellow Group A members South Africa in the semifinals after the Organising Committee decided against reviewing the competition's fixtures in the event that the semifinals paired two teams from the same group.
"Tournament regulations do permit the Organising Committee (OC) to change the semifinal fixtures if two teams that are paired together come from the same group. This can be done at their discretion. However, the OC decided before today's set of Group C matches that they would not change the semifinal fixtures, no matter who emerged as the best-placed runners-up," Cosafa statement reads.
Malawi met Banyana Banyana earlier in Group A and lost 2-1 before bouncing back to beat Mozambique and Angola.
Elsewhere, Zambia edged out Uganda 1-0 on Tuesday via Grace Chanda's goal in the Group C decisive match to sail through.
The Copper Queens proceed to meet  Group B winners Tanzania on Thursday.