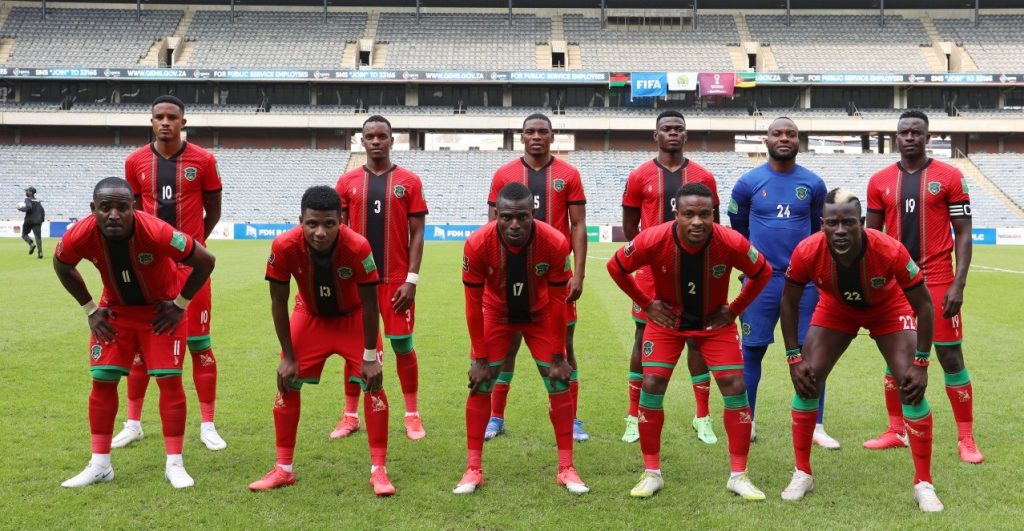 Rampant Elephants of Ivory Coast strolled past Malawi's Flames with a 3-0 win at Orlando Stadium in Johannesburg, South Africa, on Friday afternoon.
Max Gradel gave the Elephants the first-half lead before Jeremie Boga and Ibrahim Sangare's second-half goals saw the visitors cement Group D leadership.
Ivory Coast took their tally to seven points from three games, four points ahead of second-placed Cameroon who will take on bottom-placed Mozambique later on Friday evening. Malawi are on third place with three points.
Gradel scored for Ivory Coast in the 35th minute as the Elephants led 1-0 at break.
When play resumed, the Flames piled pressure on the visitors but strikers Khuda Muyaba and Gabadinho Mhango failed to beat the Ivorians keeperSylyvia Gbohou.
First Mhango raced clear but he was soon stopped by the traffic jam of the Ivorian defenders and from the loose ball, Muyaba fired straight at goalkeeper Sylyvia Gbohou.
The resultant corner-kick yielded nothing as the Ivorians cleared their lines.
A few minutes later, Mhango got to the end of Gerald Phiri's long pin-point pass, but instead of passing to better-positioned Muyaba on the right, the Orlando Pirates striker went for self glory with his effort hitting the roof of the net.
Malawi coach Meck Mwase rung the changes; winger Duncan Nyoni paved the way for striker Richard Mbulu who was unable to start the game due to a reported illness.
With Mbulu making it a three-pronged attack, Malawi continued to ask questions but the Ivorian keeper was more than equal to the task. This time around, he rose to keep out John Banda's point blank shot.
The Flames started loosing steam as defender Limbikani Mzava limped off and in came Peter Cholopi.
Malawi's last clearest chance of the afternoon fell on Mhango who turned sharpy and volleyed but the effort went straight into the palms of Gbohou in the 64th minute.
The Ivorians made changes, including introducing veteran winger Gervinho, who made an instant impact on the game.
Finally, the visitors increased their lead. Gervinho's through ball set Sangare clear to slot the ball past exposed Malawi keeper Richard Chipuwa at the near-post in the 83rd minute.
In injury time, Boga hit the final nail on the Flames' coffin when he twisted and turned past Cholopi and Charles Petro before firing the ball into the net.
It was game over.
Starting XI:
Malawi: Richard Chipuwa,  Limbikani Mzava, Charles Petro, Stanley Sanudi, Dennis Chembezi, John Banda, Gerald Phiri Junior, Peter Banda, Gabadinho Mhango Duncan Nyoni, Khuda Muyaba
Ivory Coast: Sylyvia Gbohou, Serge Aurier, Sivary Diomande, Odilon Kossonou, Wily Boly, Hassane Kamara, Frank Kessie, Ibrahim Sangare, Jean Kovassi, Kouakou Koumane, Max Gradel