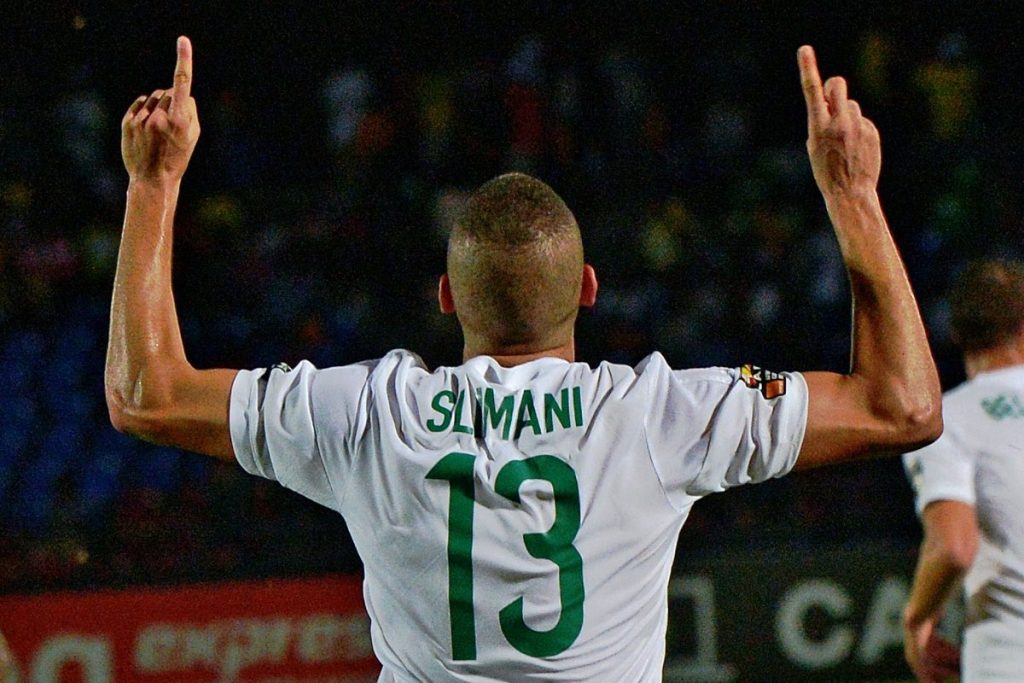 Olympique Lyonnais striker Islam Slimani reached a new milestone with the Fennecs as he becomes Algeria's all-time top scorer thanks to his two goals against Niger tonight.
Slimani is like palm wine. The older he is, the better he becomes. The 33-year old is having wonderful moments over the last few months with the national team.
After scoring a monumental four goal against Djibouti in the last international break, Slimani has once again found a way to make himself available for the praises.
Watch : Mahrez scores sensational free-kick vs Niger
By scoring twice for his nation tonight against Niger, the former Leicester Coty star became the all-time top scorer of Algeria national team.
Slimani has now 38 goals with Algeria in 77 caps.
Irony of fate, Islam Slimani made his Algeria debut on May 26, 2012 coming in as a second half substitute against Niger in a friendly won 3-0 by the Fennecs.