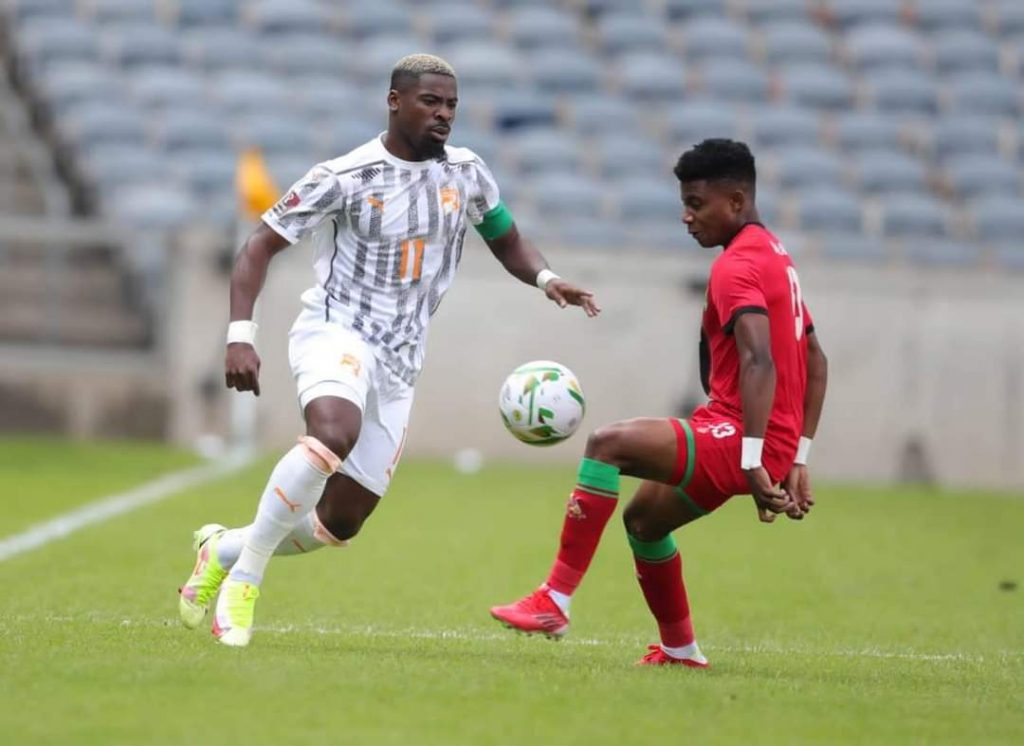 Ivory Coast coach Patrice Beaumele has said the experience he gained from coaching in Zambia shaped his game-plan that worked against Malawi on Friday.
The experience of crossing the eastern borders to play Malawi regularly proved handy for the now Ivory Coast coach Beaumele in the Group D World Cup qualifier which the Elephants won 3-0 against the Flames.
"I would like to say 'hello' to Malawi because I know very well this country because I spent several years in Zambia, so I used to come to Lilongwe or Blantyre," he said in a post-match press conference on Friday at Orlando Stadium in South Africa.
He reflected on the time he spent serving as the then Zambia coach Herve Renard's right hand-man between 2011 and 2013 during which spell they won the Africa Cup of Nations in 2012.
Beaumele admitted that the Flames gave his Elephants a good run for their money at Orlando Stadium where Malawi are hosting matches due to the ban of Bingu National Stadium in Lilongwe.
"About the game, I would like to congratulate first the Flames because I have a lot of respect for this team. It is always a tough game when I play against Malawi," he said.
Beaumele said he had to make substitutions to neutralise the Flames' game-plan.
"To talk about the game technically, we find two half-times completely different. The first one we were in good position and we created some chances.
"In the second-half, Malawi took the opportunity to cut the team into parts and to try and play in our back with speed and quality and technically [keep] the ball on the floor so I decided to make substitutions to try to be stronger in midfield with Jeremie Boga who kept ball quite well and to put two fresh players to play with speed on the counter, so the plan has worked," he said.
Malawi coach Meck Mwase rued the chances they missed through Gabadinho Mhango, Peter Banda and Khuda Muyaba.
"Very unfortunate. We did not plan to play to lose the game like that. We had the chances that we could have scored but we did not. Our friends got the chances and they converted them into goals," he said.
Max Gradel gave the Elephants the first-half lead before Jeremie Boga and Ibrahim Sangare's second-half goals saw the visitors cement Group D leadership.
Ivory Coast took their tally to seven points from three games, one point ahead of second-placed Cameroon. Bottom-placed Mozambique have one point. Malawi are on third place with three points.
Ivory Coast host Malawi on Monday in the return leg.