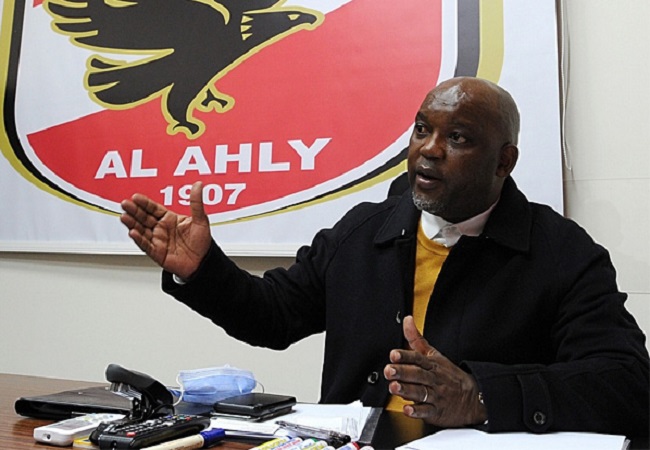 On Monday, Mosimane was reported to be at loggerheads with Al Ahly over a new contract so much so that the reports suggested he could leave the club before the end of the week. The report claimed that Mosimane requested a protection clause on the two-year contract extension put on the table by Al Ahly.
However, that doesn't appear to be the case as Shobeir claims that Mosimane, through his agent and wife Moira Tlhagale, made two requests to Al Ahly. And that's a salary increase as well as a full-year payment in case Al Ahly sack Mosimane in the middle of his contract.
Also Read : PITSO MOSIMANE SET TO PART WAYS WITH AL AHLY THIS WEEK
Shobeir claims that Al Ahly rejected both requests although the club is willing to compromise by agreeing to a three-month payment for the sake of keeping Mosimane.
"Al Ahly didn't appreciate leaked information in the South African media about the contract extension. So Mosimane's requests were leaked as well." Said Shobeiras quoted by Kingfut.
"Mosimane's agent was the one who pushed for a contract extension. Her requests were increasing salary. She also asked for full-year payment in case of dismissal. Al Ahly refused both requests.
"However, Al Ahly are willing to extend the contract. But with penal clause being three months, not a full year, but there is no rush." Concluded Shobeir.