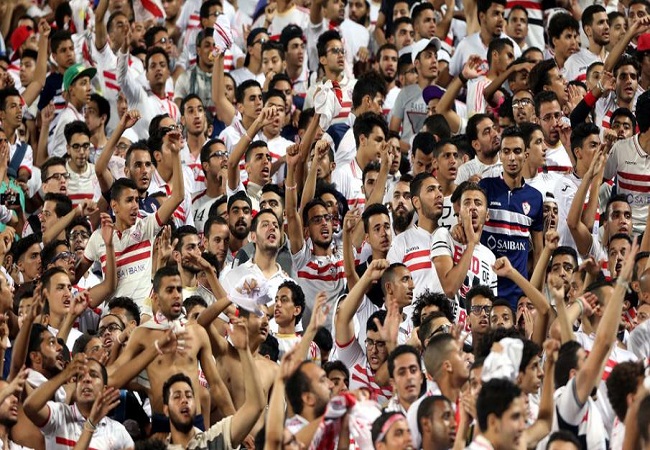 Egyptian fans haven't been allowed to go support their teams in local competitions for nearly a decade now. More specifically since the Port Said massacre in 2012, which saw the deaths 72 Al Ahly fans. And the newly-formed Egyptian Club Association announced that a restricted number of fans will be allowed to attend league games next season.
While there was an attempt to bring the fans back to the stands in 2015, the idea was immediately dropped after 20 Zamalek fans lost their lives while attempting to enter the Air Defense stadium.
Since then, fans were only allowed in select continental encounters as well as some national team games. However, it appears that there is a plan to change that as revealed by the head of the Egyptian Club Association, Ahmed Diab.
Also Read : AL AHLY LOST EGYPTIAN PREMIER LEAGUE TITLE AFTER DISASTROUS GAME END AGAINST EL GOUNA
Diab announced during the 2021/2022 Egyptian Premier League draw that each team will be allowed to have 1000 fans for each game.
"For the first time, we will broadcast the Egyptian League matches in full HD. And there will be a minimum of 10 cameras in each match." Said Diab.
"There is no football without fans. And we are all committed to the return of the fans to the stands. Now, in agreement with the Ministry of the Interior and the authorities, we will test the return of the fans with a minimum of 2,000 fans in each match. And they will be divided into 1,000 fans for each team." He added.
The Egyptian Club Association announced that the 2021/2022 Egyptian Premier League season will start on October 25th.