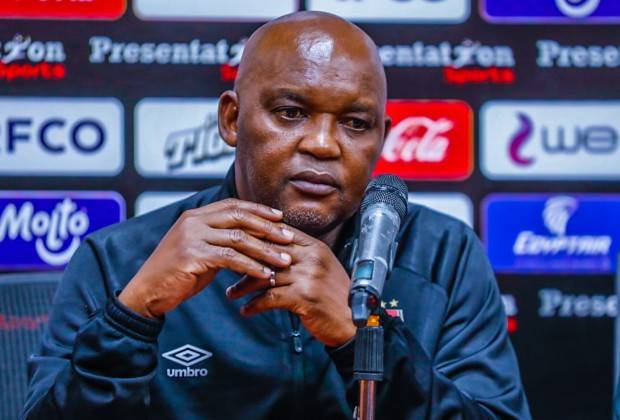 Al Ahly  has confirmed that Pitso Mosimane will remian with the club until the end of the 2021/2022 Egyptian Premier League season.
Al Ahly director of marketing Amir Tawfiq said he had an interactive session with Mosimane to iron out some gray areas with the South African.
Tawfiq revealed that Mosimane did not asked for his salary to be increase as part of his agreement to remain with the club.
AfricaTopSports learnt from the club that the CAF Champions League title winning manager said that it was agreed to complete the current contract that ends at the end of the 2021/2022 season without any amendment to the coach's salary.
Al-Ahly is committed to continuing in his mission because of his conviction in his capabilities and ability to achieve the ambitions of the club and its fans during the next stage.
While Mosimane expressed his happiness to work in Al-Ahly and his desire to complete his career and write a history with the Century Club..
Tawfiq added that the session, which took place in a friendly atmosphere, also witnessed a positive dialogue about some future issues and there was a great understanding between the two parties, and it was agreed to resolve all these matters. end of the current contract.