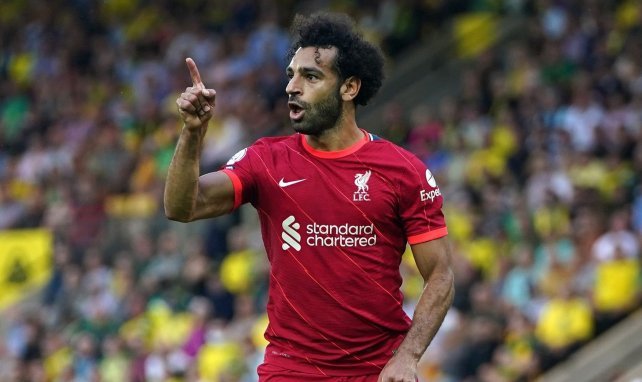 Liverpool manager Jurgen Klopp has said Mohamed Salah is at the level of Lionel Messi and Cristiano Ronaldo in terms of performance.
"Yeah he is, for sure, one the best in the world now. It's obviously not for me or whatever to say who is the best. For me, he's the best. I see him every day and that makes it more easy for me, but Mr Lewandowski is out there, Ronaldo still scoring like crazy, Messi still putting out performances on a world-class level, Mbappe and all these kind of things and others will come. But, yes, in this moment he is for sure on top of that list," Klopp said.
The coach said this after yet another outstanding display from the Egyptian in the 5-0 rout of Watford on Saturday afternoon.
The Egyptian produced yet another stunning performance which he capped with yet another brilliant goal adding on to Roberto Firmino hat-trick and Sadio Mane's goal.
Asked whether Salah was performing like Messi, Klopp said: "He looks like Mo, actually, and that's really good. He is in a good shape and you are right, the three goals of Bobby were really nice, the 100th Premier League goal for Sadio and all these nice little stories, but you cannot overlook the performance of Mo today."
"I said it after the game, cut the goal off [and] it was [still] an outstanding performance how he played today. That's really good, very important for us and that's why we can win football games. Yes, the goal was very special, but if you go back a little bit you might find a goal against Watford at home which looks pretty similar to this one. He is obviously is the kind of player who can do these kind of things. It's good for us."
Salah has now scored seven league goals in eight games and leads the Golden Boot chase ahead of the likes of Jamie Vardy.