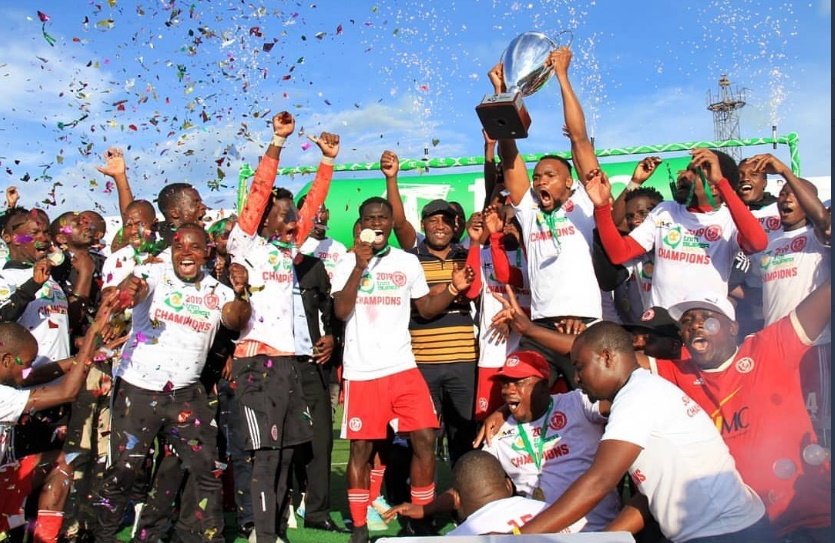 Nyasa Big Bullets came from behind to beat Karonga United 3-2 before being crowned TNM Super League champions officially for the 15th time on Saturday afternoon.
Striker Hassan Kajoke scored the winner with two minutes left after a player for Karonga had fouled Lanjesi Nkhoma in the danger zone at Kamuzu Stadium in Blantyre.
Earlier, Nkhoma and Kajoke had scored to pull Bullets level after the visitors had gone ahead via goals from Josiah Duwa and Mphatso Kamanga.
Bullets finished on 62 points, four points ahead of second-placed Silver Strikers in the 16-member league table.
Bullets have now won seven more league titles than Silver's eight and rivals Mighty Wanderers' six.
Zimbabwean coach Kalisto Pasuwa has now joined an exclusive club of coaches such as Burundian Nsanzurwimo Ramadhan to win three back-to-back league titles with Bullets.
Wanderers finished the season on third place with 55 points.
Down the table, Ntopwa, Mzuzu Warriors and Chitipa United have been relegated and will play in the regional leagues next season.
Three premier division champions will earn promotion to the top-flight league to replace the relegated sides.
Mobile phone network services provider TNM sponsors the league whose champions pocket $19,000 (MK15 million).