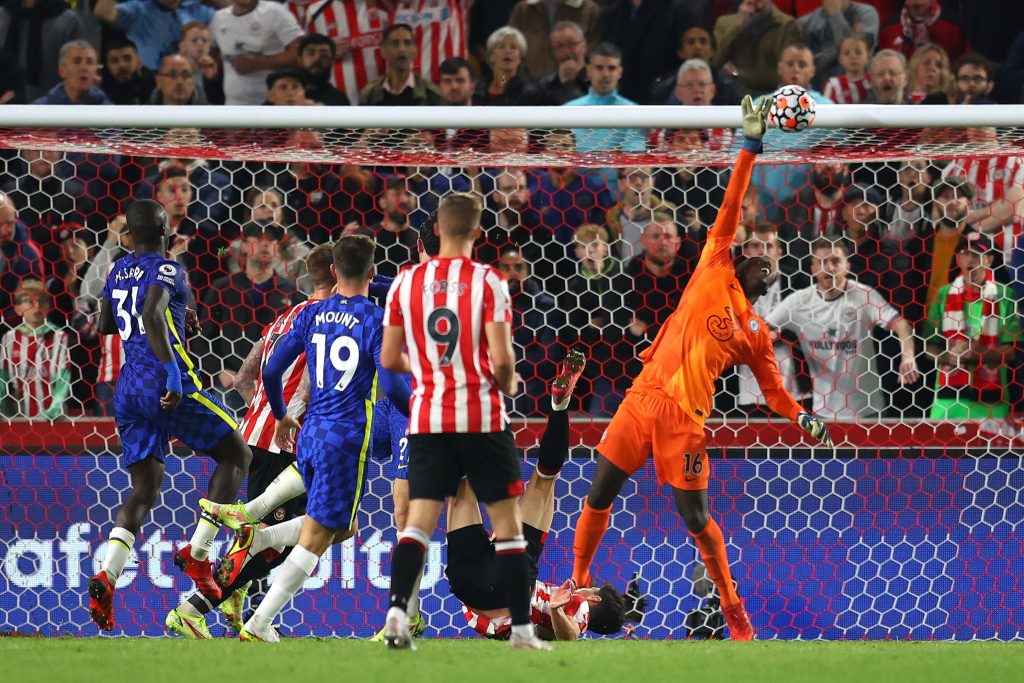 Chelsea manager Thomas Tuchel has hailed Edouard Mendy for his impressive performance against Brentford.
Chelsea continued from where they stopped before the international break defeating the Bees 1-0 at the Brentford Community Stadium.
Mendy made vital saves that kept Chelsea from not giving out the points.
Tuchel in his post-conference admitted that the game was a tough one but Mendy performance helped to put off the pressure.
"He was very strong throughout the whole match.
"We managed to keep a lot of pressure away from him during the first 60-65 minutes but they were still there.
"They were always dangerous on set pieces, they put a lot of free-kicks, corners, free-kicks into your box so it's a constant threat and he was very strong and very concentrated also in our build-up play, a very good performance.
"Of course, the last 20 minutes the match turned into a cup game, they took a lot of risks and got a lot of bodies into our box and we could not keep them away from shooting and having the big chances so it was absolutely decisive to escape with the clean sheet."
The German tacticina also explained while he had to take out Romelu Lukaku in the game.
"I just felt him a bit tired. Honestly today I thought we did altogether a very strong 65 or 70 minutes, including Romelu and Timo.
"I'm not concerned, I felt him a bit tired and then isolated because we were together as a block defending too deep and both of them, Timo and Romelu, were a bit too far away to help us to escape the pressure.
"So that was a bit of a problem today, but no concern.
"Normally the best thing is if he scores but he is very unselfish at the moment looking for Timo in good situations and when we had them in those situations there were some close offside decisions.
"So there is no need to worry."