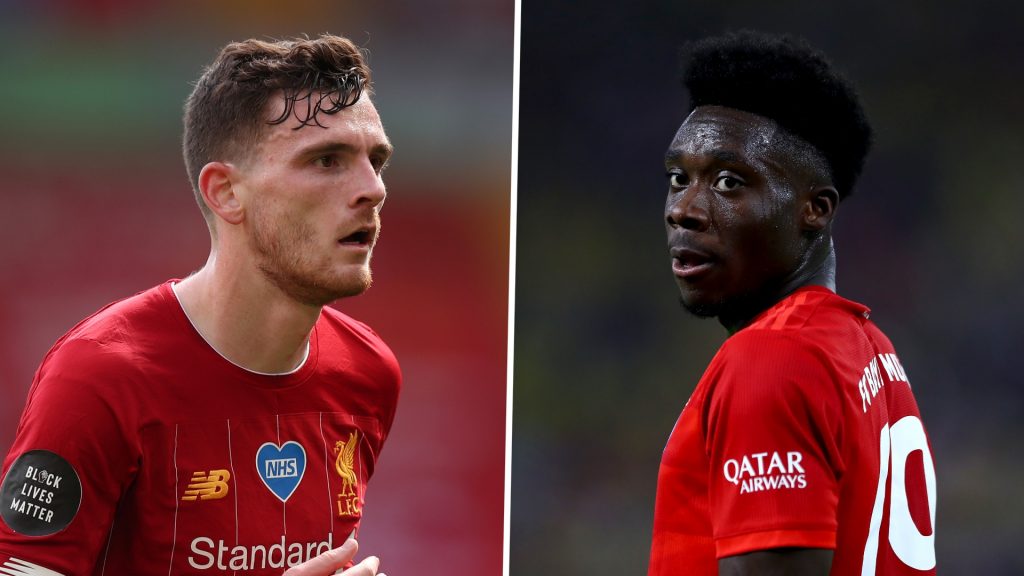 Famous English Magazine FourFourTwo have revealed their Top 10 of the World Best Left-backs at the moment including Liverpool's Andrew Robertson.
The Scottish star comes on top of the ranking thanks to his stellar performances with Liverpool week in week out.
Robertson is followed by Manchester United and Three Lions star Luke Shaw who is in a fine form these days both in club and in national team.
Read more : Pedri, Griezmann – Top 10 of the Players with the Highest release clause in La Liga
Bayern Munich youngster Alphonso Davies ranked third while legendary FC Barcelone left-back Jordi Alba is at the 8th position.
Below is the ranking of the World Best Left-backs
10- Lucas Digne
9- Ben Chilwell
8- Jordi Alba
7- Raphael Guerreiro
6- Kieran Tierney
5- Ferland Mendy
4- Theo Hernandez
3- Alphonso Davies
2- Luke Shaw
1- Andrew Robertson