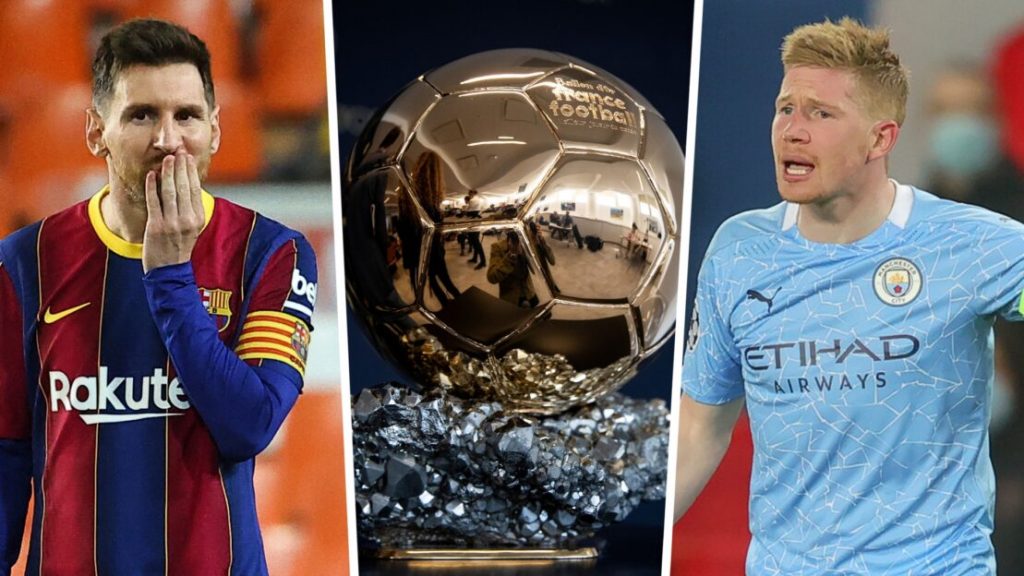 Manchester City playmaker Kevin De Bruyne has revealed his choice for the Ballon d'Or 2021 as he snubbed PSG superstar Lionel Messi.
The Belgian midfielder did not name his club teammate Riyad Mahrez who is in the 30-man shortlist, neither did he uttered the name of Karim Benzema who is Zidane's choice.
For him, the one who deserves to win the Ballon d'Or 2021 is Bayern Munich goal pocher Robert Lewandowski.
Read more : Man City names 20-man squad to face Club Brugge in UCL
"If I have to choose, I'm looking at the two-year period, so I would choose [Robert] Lewandowski for what he has done the last two years, goalscoring wise", he said in press conference ahead of Club Brugge clash in Champions league.
"He would be my pick," De Bruyne added.
In addition, the winner of the Ballon d'Or will be known on November 29.