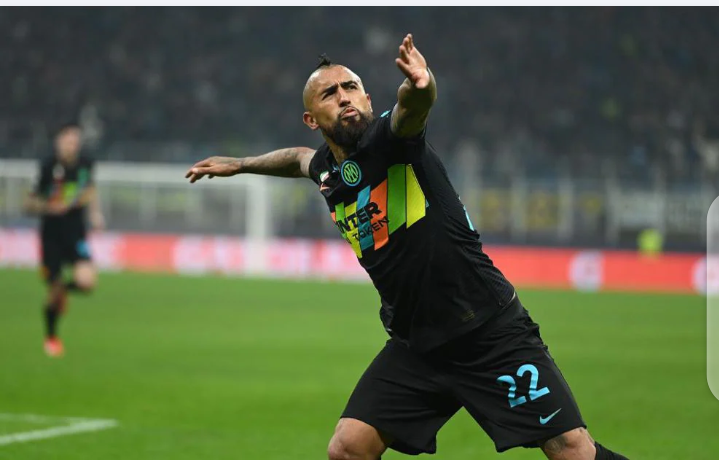 Inter Milan midfielder, Arturo Vidal has dedicated his goal against Sherrif Tiraspols to his daughter.
Vidal completed Inter Milan come back in their 3-1 win against Sheriff on Matchday 3 of the UEFA Champions at the Guisesppe Meaza.
The Serie A champions earned a fully deserved victory following a sharp reaction to Sheriff's equalizer.
The Nerazzurri began bombarding the Moldovan's with determined, fast-paced attacks to bag three crucial points.
Vidal in an interview said; "I dedicate the goal to my daughter Elisabetta who was watching me from Chile.
"I promised to her and I did everything I could to score and dedicate the goal to her.
" We want to qualify in the Champions League.
"I'm very happy with the standing ovation of the fans when I left the pitch, they expect a lot from me and I hope to make them happy."
In the same vein, his teammate Edin Džeko who's scored the opener expressed delight towards the victory.
Dzeko called for synergy from his teammates to remain on the right path to reaching the round of 16.
"Sometimes I manage to make difficult goals look easy, the important thing is to have scored tonight.
"It is a pity to have conceded goals, the whole team must defend well, along with attacking well.
"We all need to improve together but we are on the right path.
"We created many opportunities tonight, we did the same against Real Madrid but we failed to score, I don't know how."