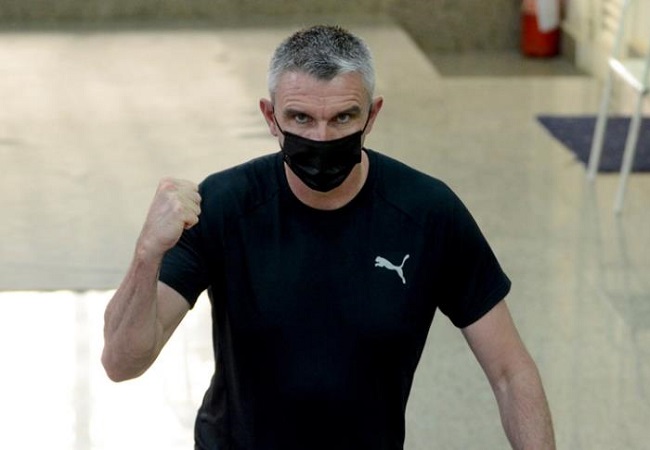 Zamalek head coach, Patrice Carteron, says that the Egyptian Premier League is the strongest league in Africa, following their win over Tusker FC.
Carteron led Zamalek to the CAF Champions League group-stages after beating Tusker FC 5-0 on aggregate in the second preliminary round.
The Whites will now shift their focus to their first game of 2021-2022 Egyptian Premier League season, which will be against ENPPI next Tuesday, October 24.
Also Read : ZAMALEK COACH PATRICE CARTERON EXPRESSED DELIGHT AFTER WINNING THE LEAGUE TITLE
The defending champions will hope for a strong start against what Carteron described as a tough opponent.
"We respect the African Champions League. We take every match seriously. And the preliminary round match does not mean that it's easy. So we were excited about that." Carteron said in the Tusker post-match press conference.
"The performance was important and will give us a boost in the coming period. Also the addition of Mostafa Fathi and Ounajem, they will give us additional attacking strength. But now the problem is that we still don't know what our home stadium will be in the league.
"The Egyptian Premier League is the strongest in Africa. We will forget about the Champions League and focus on the upcoming ENPPI match in the league, which won't be an easy match." He concluded.