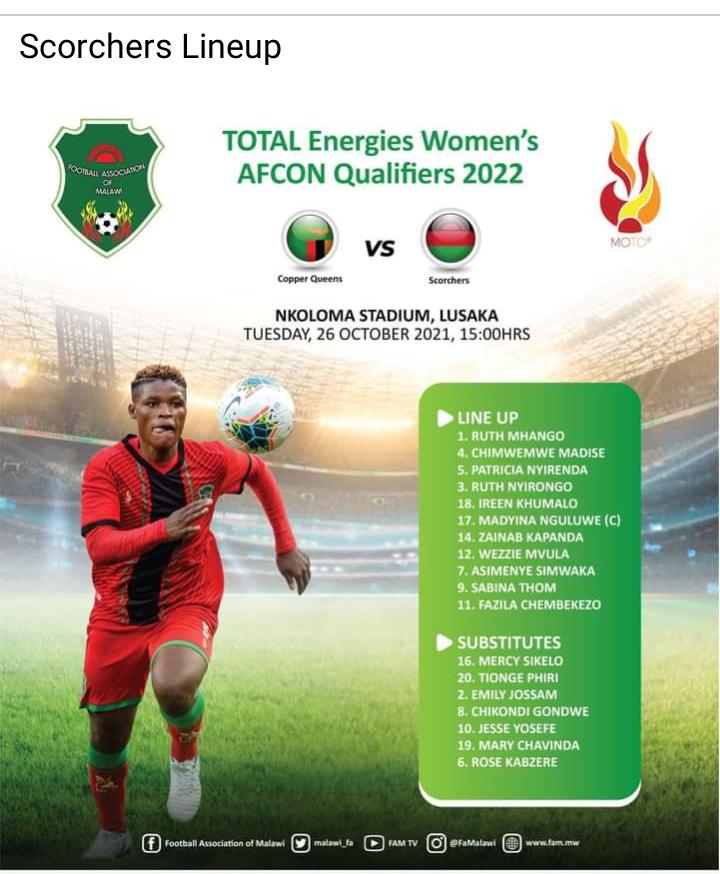 Zambia are hosting neighbours Malawi in the return leg of 2022 Women's Africa Cup of Nations qualifiers at Nkoloma Stadium.
Some fans will be allowed to witness the match.
The Copper Queens have an away goal advantage going into the match having returned from Lilongwe with a 1-1 draw in the first leg encounter.
Captain Grace Chanda scored first for Zambia before Sabinah Thom replied for Malawi at Bingu National Stadium.
Chanda and Thom are in the respective starting line which both teams have since released with no significant changes to either side.
The winner between Malawi and Zambia date Namibia in the next qualifying round.
Starting Line-Ups:
Zambia: Ng'ambo Musole 18, Lushomo Mweemba 3, Elizabeth Mupeso 6, Ochumba Oseke Lubanji 7, Magret Belemu 8, Mary Wilombe 9, Grace Chanda © 10, Xiomara Mapepa 11, Martha Tembo 13, Agness Musesa 15, , Rachael Kundananji 17