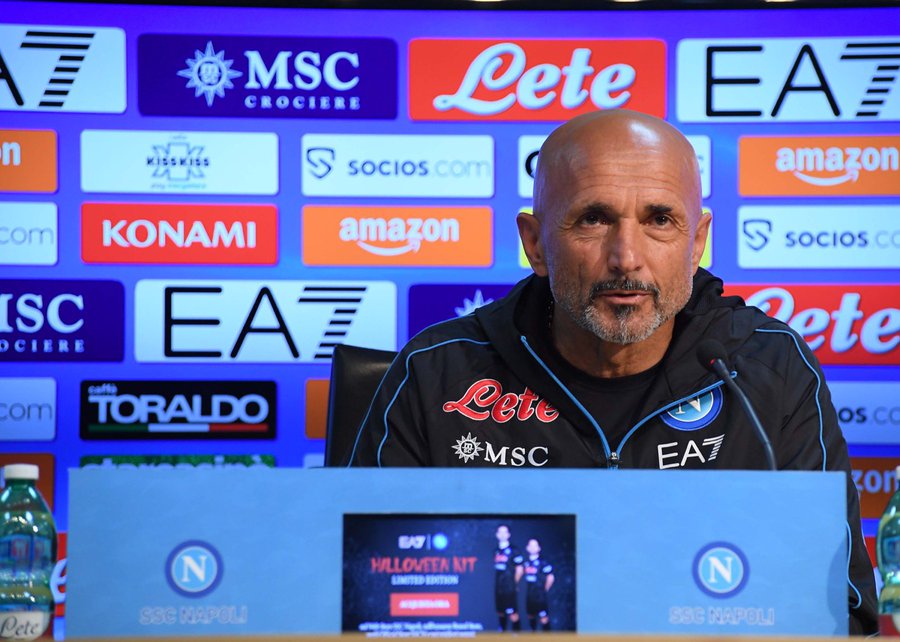 Victor Osimhen Napoli manager Luciano Spalletti has charged them to go for the three points ahead of Thursday's Serie A game against Bologna.
Napoli dropped point for the first time this season following a draw against Roma in their last league game.
Spalletti in his pre-match conference highlighted what Bologna can being to the fore but told his players the importance of the game.
"We need to win in order to keep heading in the right direction and make what we've done so far be worth it.
"We'll need to put in our best performance, it won't be easy because we're facing a Bologna side who bear the grit of their coach.
"Walter Sabatini helped put this squad together; now they've got a well-rounded group of players.
"They did well against Milan despite being two men down; this is proof they believe in what they're doing and that they're tough.
" We'll need to be firing on all cylinders in order to come out on top here."
Asked if he will likely rotate his squad for the game against Bologna, he said he would look to that.
"We'll definitely take a look at how things stand, as we'll be playing every three days, but the approach won't waver; that of giving minutes to the majority of the squad.
"We seek to average out the workload across the squad and make things more difficult for our opponents by fielding players who have been well-rested.
"In order to do this I'll need to have all my players available, while also bearing in mind the fact that we can make five substitutions.
" On many occasions teams win games because of the impact that substitutes have on proceedings.
"We're on a veritable rollercoaster; we've got many matches in a short space of time but this can drive us on.
"It's not just Napoli who are subjected to his, but also other clubs.
"We need to send out the right messages to the players so that they're always going hell for leather regardless of how difficult things are.
"Our club deserves a lot of credit for putting such a great squad together in recent years.
" We've got strength in depth which allows us to always be within a shout of winning things.
" I'll keep making rotations, and that will probably become the standard approach moving forward."