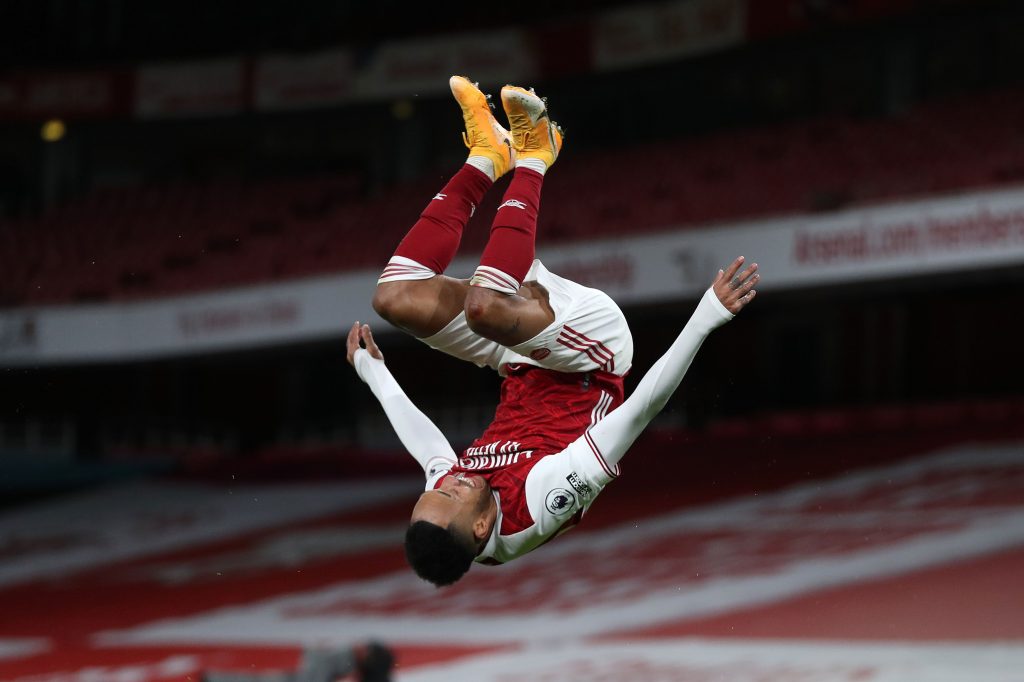 Gabon captain Pierre-Emerick Aubameyang has earned nomination for Arsenal Player of the Month October 2021, but the Gabonese captain faces stiff competition.
The Gunners have announced on their website that their fans can start voting for their favourite players for the month in question.
"Our final contender is Pierre-Emerick Aubameyang, who has led by example with a series of hard-running performances up front and also scoring as we beat Aston Villa," the website reports.
The Arsenal skipper faces competition from defender Gabriel, midfielder Emile Smith Rowe and Aaron Ramsdale who have been outstanding in the Gunners resurgence.
The four players have earned the nomination after helping Arsenal to overcome three-game losing streak at the start of the campaign.
"We've stretched our unbeaten run to eight games in all competitions after some performances in recent weeks – and we have some strong contenders for the award," Arsenal announced via their website.
On the rest of the players, the website reports:
Has Gabriel done enough to get your vote after a series of rock-solid performances at the heart of our defence, helping us to Brighton and Leicester and opening the scoring in the latter game
Emile Smith Rowe has continued his superb start to the season and claimed a goal and assist as we beat Aston Villa, before scoring his fourth goal of the campaign at Leicester.
Aaron Ramsdale continues to make a big impression, and helped us to clean sheets at Brighton and Leicester – and made arguably the save of the season at King Power Stadium.