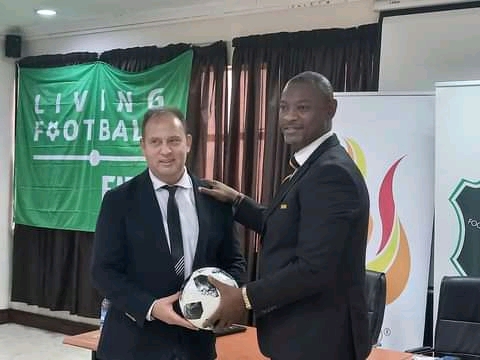 Romanian Mario Marinica has been appointed as Football Association of Malawi (FAM) Technical Director (TD) on a three-year contract.
The 56-year-old former South Africa's Black Leopards coach has replaced Malawian John Kaputa whose tenure ended in June this year.
FAM President Walter Nyamilandu unveiled Marinica in presence of Head of Technical Tiya Somba Banda on Wednesday in Blantyre.
Speaking when unveiling the TD, Nyamilandu told the press that the Romanian's will also work closely with Flames coach Meke Mwase.
"Mario comes into this position with lots of experience and is not new in this environment. He has worked in Africa and his profile on the continent is well documented. His first assignment is to support Meck Mwase for Afcon preparations by assisting him in analysing our opponents and how we have played in previous matches. He will also assist in selecting players for the national team and training sessions but most importantly, coming up with structures that will help to develop the game," Nyamilandu is quoted saying.
Kaputa had taken over from Jack Chamangwana who had earlier succeeded Eddingtone Ng'onamo.
Mario is the first expatriate TD that FAM has hired in the last 21 years with German Manfred Hoener having served in a similar capacity at the turn of the century.
Marinica's last job was TD with Indian side, Kerala Blasters FC Youth Academy.
He is a holder of Uefa Pro Licence and boasts over 27 years of coaching experience.