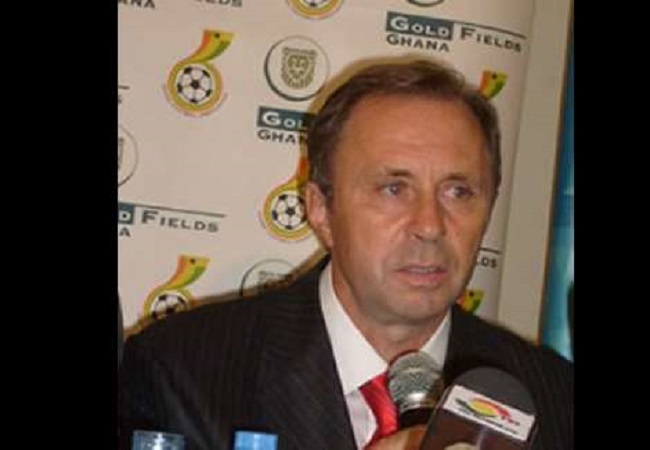 Ghana failed to increase chance of qualification for Qatar 2022 after sharing spoils with Ethiopa on Thursday. Black Stars Coach Milovan Rajevac faced the media after 1-1 draw at the Orlando stadium.
Also Read : GHANA QUALIFICATION CHANCES IN DANGER AFTER SURPRISING DRAW WITH ETHIOPIA
The Serbian who witnessed a frustrating afternoon, shed light on the defensive lapses, the need to beat South Africa to qualify, approach to the game and more. Rajevac first gave his impression on the game.
"First I want to congratulate my bots for fighting very hard. We were expecting a very tough match today. And I want to congratulate the Ethiopian team for a very good performance today, they deserve this result."
The Serbian coach went on and pointed out what didn't work for his side.
"We had some problems in defence especially today. We made some mistakes. So after all everything will be decided on Sunday. So for us, it's important to win our next match on Sunday with a two goal deference if we want to qualify for the final round of the qualification for the World Cup."
The Black Stars coach believes that they should forget about this frustrating game and concentrate on the last one which is crucial with hope to qualify.
"Of course it's distracted us a little bit but we have to forget this as quickly as possible. Because we have a crucial match on Sunday. And for us, it's important to concentrate on the next match and to get what it takes in order to win. Whatever happened today even if we won today, we would have needed to win the last match. So definitely the last match is a crucial one. So we have to give our best, to rally our troops and deliver a good performance and get this place ion the play offs."
The last game against South Africa will be the decisive one. And they should approach it seriously. As South Africa won against Zimbabwe, a win with a two goal difference is mandatory if Black Stars want to qualify.