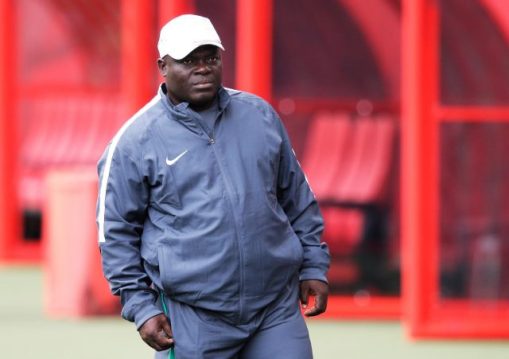 Rivers Angels head coach Edwin Okon said luck caused his team exit from the maiden edition of the TotalEnergies CAF Women Champions League.
Rivers United got their first victory of the tournament following a 4-0 trouncing of Kenyan clubside, Vihiga Queens.
The Nigeria Women Football League(NWFL) Premiership champions had gone 225 minutes in the tournament without scoring a goal.
However, Vivian Ikechukwu became the first player to score a CAF Women Champions League goal for the NWFL Champions.
Okon in his post match interview said;
"Firstly,I'm happy with today's victory even though it didn't come easy but I'm glad we came out of it.
"One can't recall the last two matches which saw us losing and being in the position we are right now.
"The team isn't as bad as people say,it was just luck."
Despite the victory, Rivers Angels crashed out of the tournament.