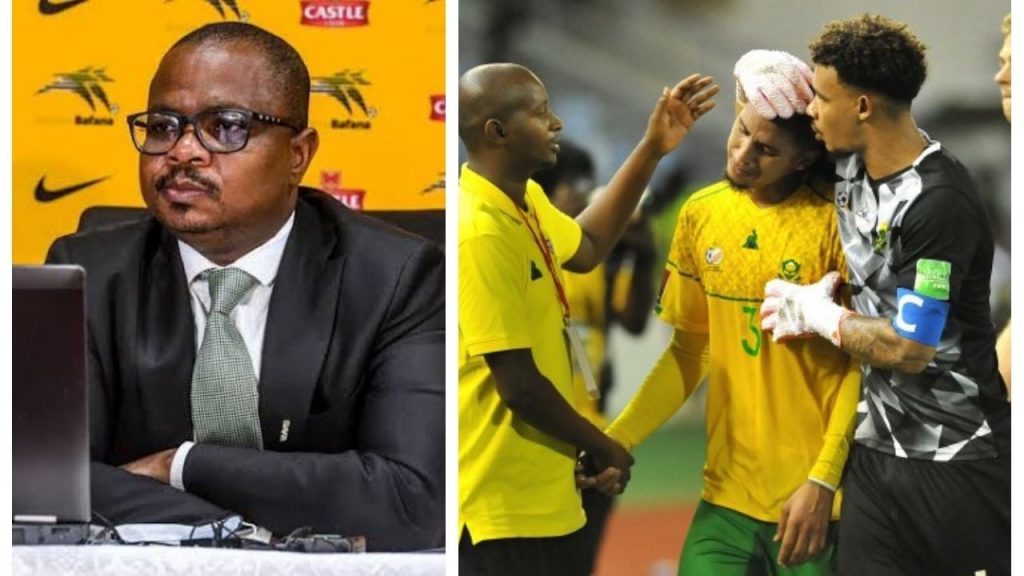 South African Football Association (SAFA) has officially filed complaint following Bafana Bafana's 1-0 loss to Ghana on a controversial penalty decision which ended their World Cup dream.
The decision of Senegal referee Maguette Ndiaye to hand Ghana a penalty in the 33rd minute of their decisive clash against Bafana Bafana is not all welcome in South Africa.
Rushine De Reuck foul on Daniel Amartey in the penalty area is seen as "minimal contact" and the referee should not have given the penalty which Black Stars captain Andre Ayew scored.
SAFA CEO Tebogo Motlanthe announced on Monday morning that a complaint has been lodged so that Confederation of African Football (CAF) and FIFA investigagte after the incident.
Read more : We should've been given 2 more penalties, says Ghana captain Andre Ayew after South Africa match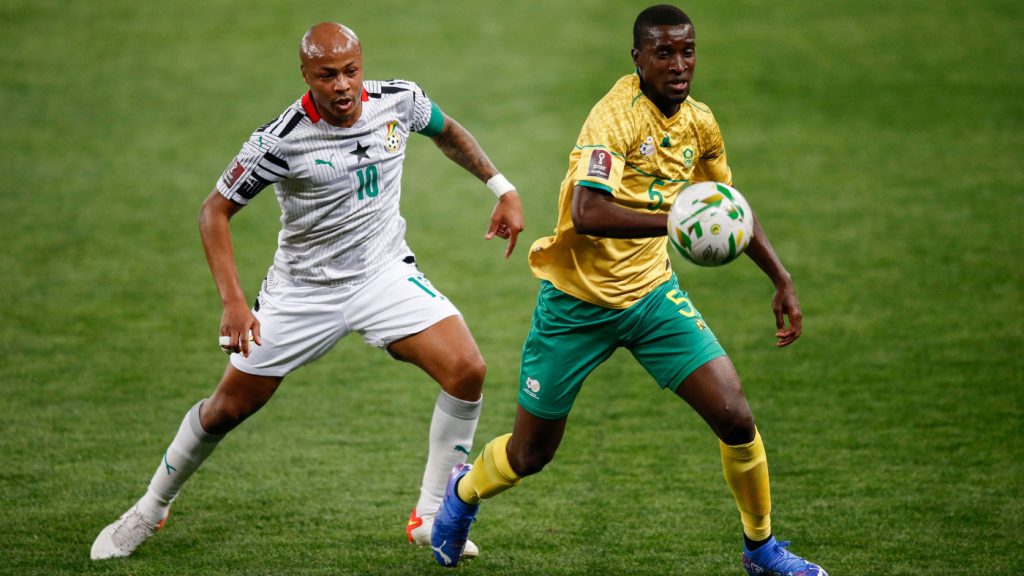 "The Association has decided to lodge a formal complaint so that the conduct of the metro officials are closely investigated by both FIFA and CAF, but will be having a press conference where it will be telling the nation what will happen going forward", Motlanthe said.
Early in the morning, he confirmed the news to KickOff : "Yes, I can confirm that we acted immediately by registering [a complaint] with the match commissioner last night.
"The penalty issue, from where I was seated, it didn't look legit. It is sad that referees decide the games at this level.
"Having seen what the team went through it is disheartening and we salute the Technical Team and the players for showing the fighting spirit despite the match officials' conduct."