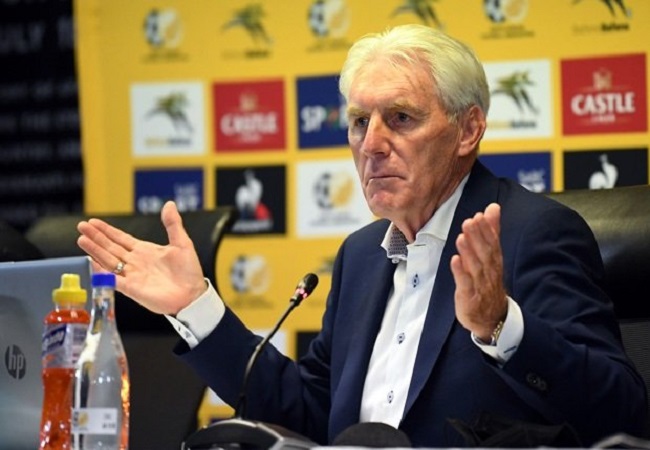 FIFA has said it will give its determination on November 23 2021 following a complaint which South African Football Association (SAFA) lodged to the world football governing body.
SAFA lodged the complaint to FIFA over the conduct of the referee who handled the decisive World Cup qualifying match between Bafana Bafana and Ghana on Sunday.
In a letter addressed to SAFA and Ghana Football Association, FIFA Head of Judicial Bodies, Julien Deux Head, confirmed receipt of the complaint arising from the conduct of Senegalese referee Maguette Ndiaye.
He awarded the Black Stars a controversial penalty which Andre Ayew converted in the 33rd minute for Ghana to sail through to the final round of the qualifiers.
The letter, dated 17 November 20221, reads in full:
"We refer to the abovementioned matter, and in particular to the protest filed by the South African Football Association on 15 November 2021 in connection with the match Ghana v. South Africa played on 14 November 2021 in the context of the Preliminary Competition for the FIFA World Cup Qatar 2022™, African Zone. The documents pertaining to the present protest are available under the following link: https://cargo.fifa.org/a4cb53648a4c8592b9d4b1c49543e5ef1ebf876c3eb63d2110
"Furthermore, we wish to inform the South African Football Association as well as the Ghana Football Association that the above-mentioned protest will be submitted to a member of the FIFA Disciplinary Committee on 23 November 2021 for consideration and decision in accordance with art. 14 (9) of the Regulations FIFA World Cup 2022TM, Preliminary Competition as well as arts. 46 and 54 of the FIFA Disciplinary Code (FDC). In view of the foregoing, the Ghana Football Association has the opportunity to provide the secretariat of the FIFA Disciplinary Committee with any comments it deems appropriate on the aforementioned protest, if any, by 20 November 2021 at the latest, along with any document deemed necessary Finally, for the sake of clarity, please be informed that the FIFA Disciplinary Committee will decide on the protest using the file in its possession (cf. art. 20 par. 5 of the FDC)."
During a news conference held on Wednesday, Bafana Bafana coach Hugo Broos said the referee was against them in the decider against Ghana played at Cape Coast Stadium.
"…The game started and after 15 minutes, I went to my bench and said to my two assistants 'forget it, forget it, Ghana will win this game. And in my career, there are those games that you think that the referee is against you," he said.
Bafana Bafana needed only a draw to book their place for the World Cup play-offs.