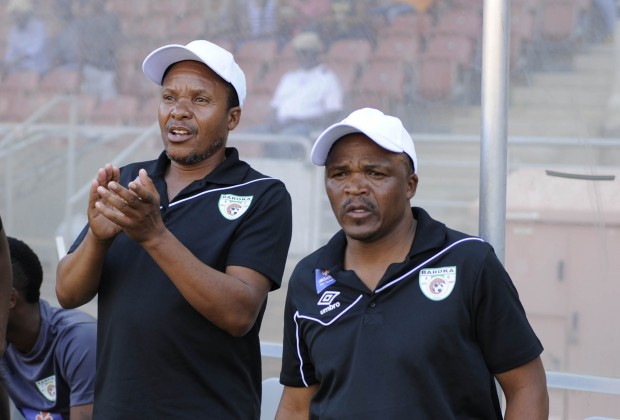 Coach Kgoloko Thobejane, who believes that 'football can kill you,' has returned to Baroka FC as head coach in the South Africa DStv Premiership.
He has replaced Matsimela Thoka who has been demoted to coach the reserve team of Baroka, according to the club's statement released on Sunday.
Thobejane has returned to the hot seat a day after the club's home 0-1 loss to Chippa United in a domestic league match.
"Baroka Football Club would like to confirm the following changes to the technical team: Mr. Kgoloko Thobejane is promoted to Senior Team and will be assisted by Vincent Kobola, together with goalkeeper coach Naughty Legau and Albert Mothupa. Coach Matsimela Thoka will be in charge of the DDC team together with Thomas Nare, Job Maphutha and Pyhsical Trainer Tshosolosho Manamela," a statement from Baroka says.
Baroka sacked Thojane in 2018 on disciplinary grounds and he was recalled earlier this year to take charge of the team's Diski Challenge team.
Thojane is credited with earning Baroka promotion to the top-flight league in 2016.
Baroka are on position 13 of the 16-member league log table with eight points from 10 games.
Thojane attracted media attention in 2018 when, after Baroka's loss, he said: "Football will kill you, it will kill you a real death! You will die because of football."