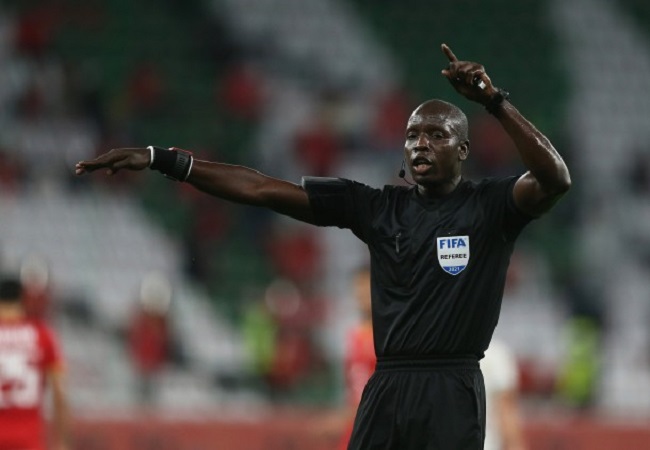 FIFA Disciplinary Committee is meeting today to discuss the appeal brought forward by the South African Football Association (SAFA).
SAFA is appealing some of the dodgy refereeing decisions that led to Bafana Bafana losing 1-0 to the Black Stars of Ghana on 14 November.
That includes a dubious penalty that was awarded in favour of Ghana where Daniel Amartey went down inside the Bafana Bafana box.
SAFA believes Senegalese referee Maguette N'Diaye was bias on the night. And that the majority of his decisions favoured Ghana.
SAFA's task team, led by former referee Ace Ncobo, identified 71 incorrect decisions made by N'Diaye – the majority of which were against Bafana Bafana.
Also Read : DANNY JORDAAN INSISTS SAFA WILL NOT INVOLVE CAF PRESIDENT IN THEIR CASE AGAINST GHANA
The Ghana Football Association (GFA) was given until 20 November to file their response to SAFA's allegations.
And they did just that with FIFA now set to deliberate on the matter before making a final decision on whether or not they should grant SAFA its wish.
SAFA is requesting for a replay of the qualifier between Ghana and Bafana Bafana who finished first and second on the Group G log respectively.
As things stand, the Black Stars and Bafana Bafana are tied on 13 points in 2022 World Cup qualifiers. But the former top the Group as they have scored more goals (7) than South Africa (6).
Now, with FIFA meeting today, the two nations – South Africa and Ghana – could know their fate before the end of the week.