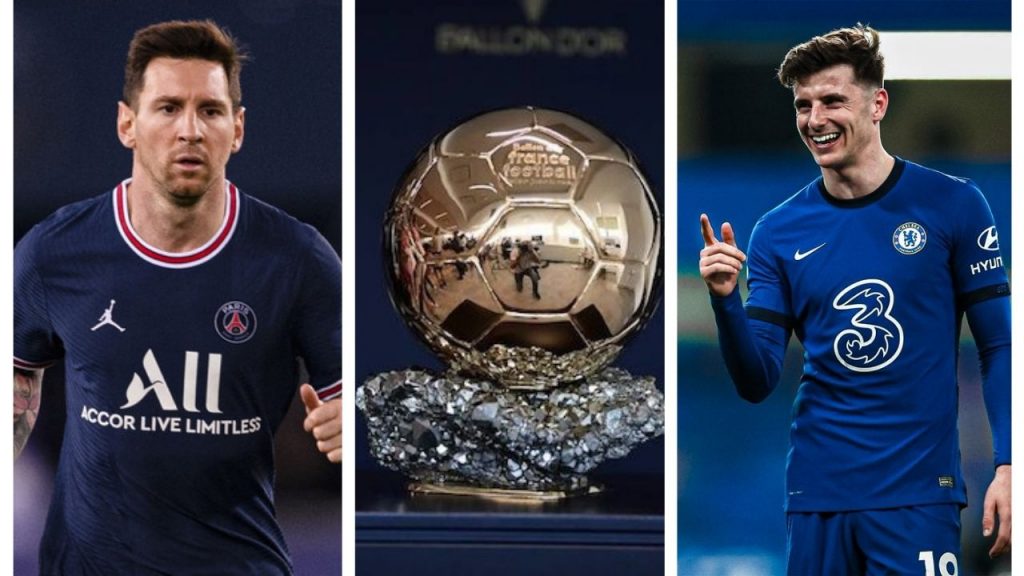 Chelsea midfielder Mason Mount snubbed PSG superstar Lionel Messi as he pick the four players he believe can compete for the Ballon d'Or 2021.
This year's Ballon d'Or winner will be known next Monday, November 29 in Paris.
However, players and some football greatest continue to name their favourites for the top prize.
And according to 2021 UEFA Champions League winner Mason Mount, none of Lionel Messi, Karim Benzema and Cristiano Ronaldo deserve to win it this year.
Read more : Ballon d'Or winner spotted in video shooting with France Football
When asked to reveal to his Top 4 for Ballon d'Or 2021, Mount said : This is a difficult question, I am happy that I do not have the responsibility to decide on these kinds of things."
"There are a lot of players who can claim it. Like (Robert) Lewandowski, considering the number of goals he has scored and the way he weighs in matches.
"Recently, Mohamed Salah has also been unplayable. And obviously, as a Chelsea player, I'm going to name my club teammates like Jorgi (Jorginho), who won the Euro and the Champions League, as well as NG (N'Golo Kanté), who is quite simply one of the best players in the world."