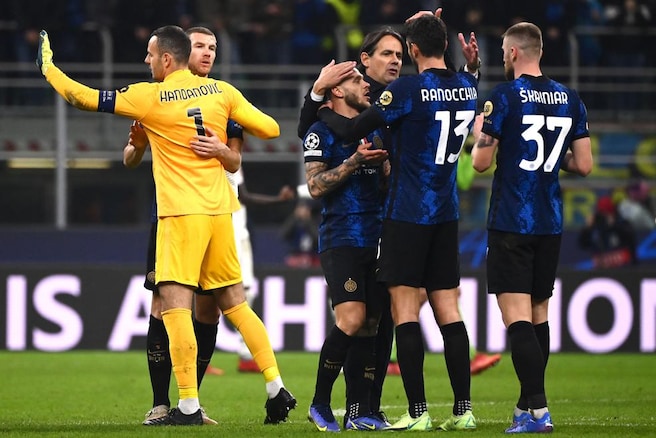 Inter Milan are on the brink of reaching the round of 16 in the UEFA Champions League after a 2-0 victory against Shakhtar Donetsk.
Edin Dzeko two goals in the second half was all the Serie A champions needed to edge closer to the knockout stage.
Dzeko broke the deadlock for Inter Milan in the 61st minute before he doubled the hosts lead six minutes later.
The victory took them to 10 points in Group D, two points below Real Madrid.
Speaking after the game, Inter Milan manager, Simoen Inzaghi said that qualifying to the knockout stage will be a great achievement.
"I think that tonight we played a great game and let's not forget that we are just over 48 hours away from a match like the one with Napoli in which we have spent a lot of energy, including mental energy.
"We are in a good moment but we must continue on this path."
 "We had created a lot in the first half and a bit of tension had built up so Džeko's first goal was a release.
"Qualifying for the knockout stage would be a great achievement.
"Let's wait and see."
Inter Milan forward and hero of the game, Dzeko revealed that their manager told them to continue with the intensity they used in the first half.
"We earned three crucial points.
"The ball did not want to go in in the first half but also the second half seemed cursed with the goals disallowed.
"Finally we made it. During the interval Inzaghi told us to continue as in the first half because the team was very good.
On his recent goal scoring form, the former AS Roma striker said he was signed by Inter to score goals.
"Inter signed me to score goals and I'm trying to make my contribution.
"In the first half we made a lot of mistakes, but their goalkeeper was also good.
"You have to be patient, without conceding a goal, and then in the second half we finally managed to score two."
For Shakhtar, they have been confined to the bottom of the group following the defeat.