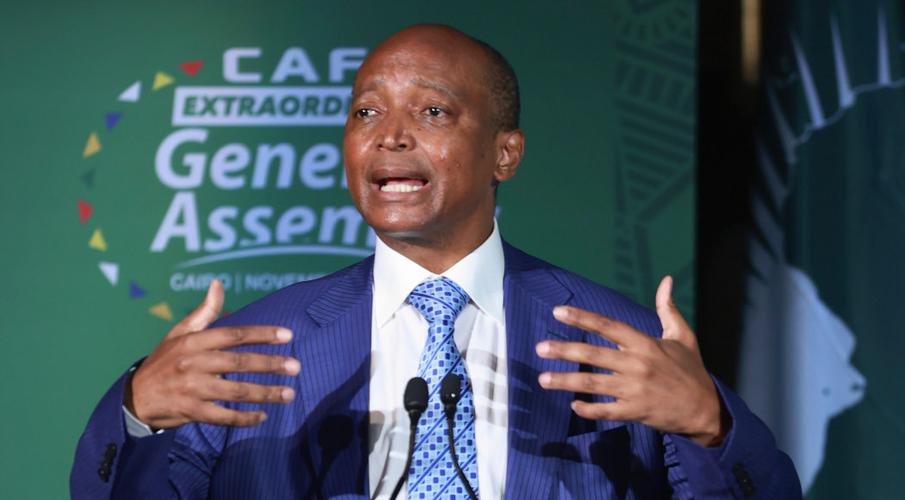 The CAF's support of the biennial FIFA World Cup proposal was expected, after the body's President Patrice Motsepe claimed in September that African football could be the "biggest beneficiary" of the proposed change.
A resolution was passed by CAF during the General Assembly this Friday, following a presentation from FIFA's chief of global development and former Arsenal manager Arsène Wenger.
"CAF welcomes the FIFA Congress decision to conduct a feasibility study on hosting men's and women's FIFA World Cups every two years." The CAF resolution read.
"If the FIFA study concludes it is feasible, CAF will fully support hosting the men's and women's FIFA World Cup every two years." The CAF declaration continued.
Wenger had earlier told the CAF General Assembly that he believed holding biennial men's and women's FIFA World Cups was feasible, with the Frenchman also stressing the need for annual youth tournaments, which he claimed would significantly boost African football.
Also Read : FIFA AND CAF PRESIDENTS IN SAUDI ARABIA TO DISCUSS SPORTS COOPERATION
FIFA's feasibility study into shifting from a traditional four-year World Cup cycle to a biennial one has attracted criticism from European football's governing body UEFA and the South American Football Confederation.
A series of top European leagues have strongly signalled their opposition to the proposals.
Infantino, insisting the process remains a consultation at this stage, suggested opponents were seeking to maintain their status at the top of the game.
"It is our responsibility to keep the dream open and give possibilities to everyone." Infantino said.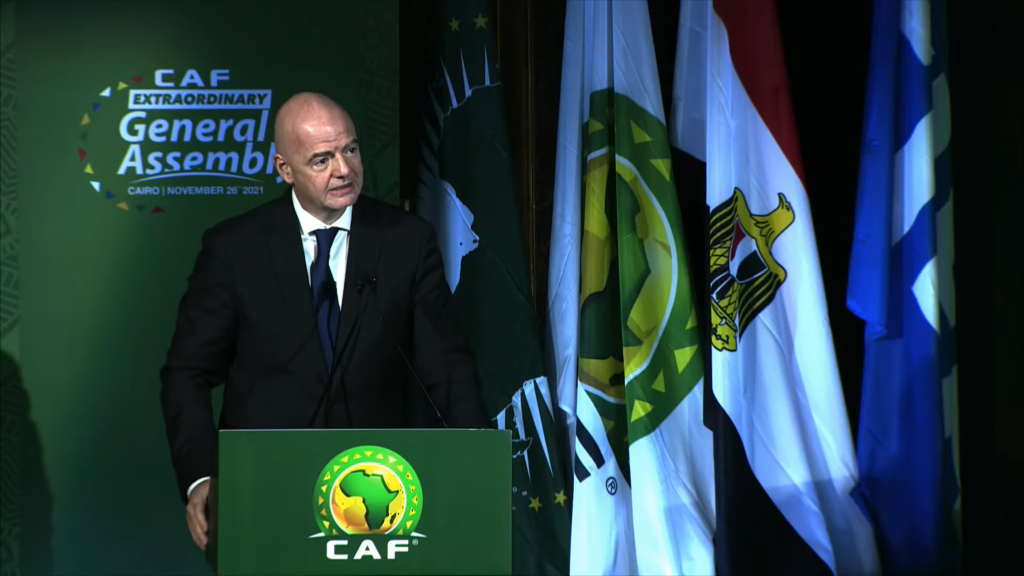 "Obviously when you debate and consult you find that some are in favour and others are against, this is democracy, this is healthy.
"It is understandable that those who are against are those at the top, it happens in every sector of life when there are reforms and changes, those who are at the top don't want anything to change because they are at the top.
"And they are afraid maybe that if something changes, their leadership position is at risk.
"We understand that and we complement and applaud them for having been so successful in reaching the top.
"This is fantastic, and they are an example for everyone.
"But at the same time, we cannot close the door. We need to keep the door open. We need to give hope and opportunities for the entire world." Explained FIFA Boss
Infantino highlighted that 10 African teams await playoffs to qualify for the Qatar 2022 FIFA World Cup with only half advancing and the remainder left waiting for the 2026 tournament.
He warned there needed to be more opportunities for African football to shine on the world stage, both in men's and women's football.
The CAF General Assembly also approved continued studies into launching a Pan-African Super League for the continents top club teams.
Also Read : CAF TO DELIBERATE ON PAN-AFRICAN SUPER LEAGUE AT 13TH GENERAL ASSEMBLY
The proposed competition is expected to feature 20 of the continent's elite club teams, which CAF believes will help to maximise revenues for participants.