Ghana beat South Africa 1-0 on penalty in their last group match to end Bafana Bafana's World Cup hopes. However, the penalty awarded to the Black Stars has been fueling debates as it was judged dubious.
And the longest-serving Ghanaian footballer, John Arwuah, featuring in the PSL for over 15 years in South Africa, for sides such as AmaZulu, Golden Arrows, SuperSport United, Bloemfontein Celtic, and Maritzburg United, has thrown his support behind Bafana Bafana in this recent penalty controversy.
Also read : "I THINK DANIEL AMARTEY WENT DOWN TOO EASILY" – ASAMOAH GYAN SAID ON PENALTY INCIDENT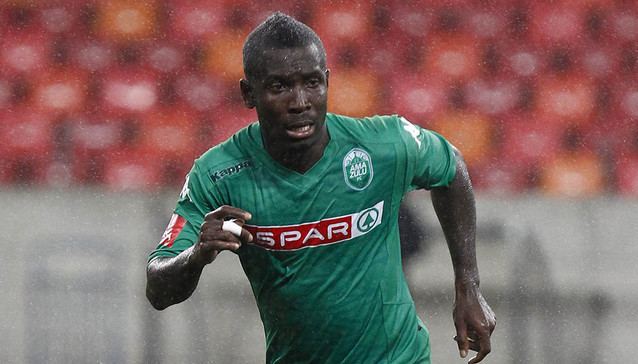 "A lot of penalties like that have been given before. But they are not spoken about like this one, which was a decider." John Arwuah tells KickOff.com.
"This thing has been happening for years on this continent. Our referees, right from the local leagues, are the ones who are influencing the results of games.
"The results of games are not based on the performance of clubs. It is always based on the referee. And we always say it is a human mistake, yet these guys are trained and paid to do a job.
"This thing has been going on for years. And it is only when it happens to you that you feel the pain.
"The penalty was soft. But according to the referee, the player was touched yet football is a contact sport. And you need to be touched or pushed. Such decisions have happened so many times before in favour of other countries or other clubs. With some of our referees when you play away here in Africa you will see broad daylight robbery, and nothing is said about it. And we entertain it because we say Africa is corrupt. That time we forget that we are putting our football in disgrace." He said.
"To be honest, that penalty shouldn't have stood because this is a contact sport. And this is why they now have VAR in Europe. In Africa, we are always the last to take a step towards making our football better. It is unfortunate that when this happens in this continent we just let it be. The interpretation of these rules needs to be fixed in Africa. But luckily, we now have someone who is fair like Patrice Motsepe running football on the continent so hopefully, he can change all of this.
"The problem with us in Africa is that we have accepted a lot of wrongs. But then I cannot decide for the referees even though we could all see that it was a soft penalty which has been given against Bafana. I just wish it wasn't a penalty but then it was given." Added Arwuah.