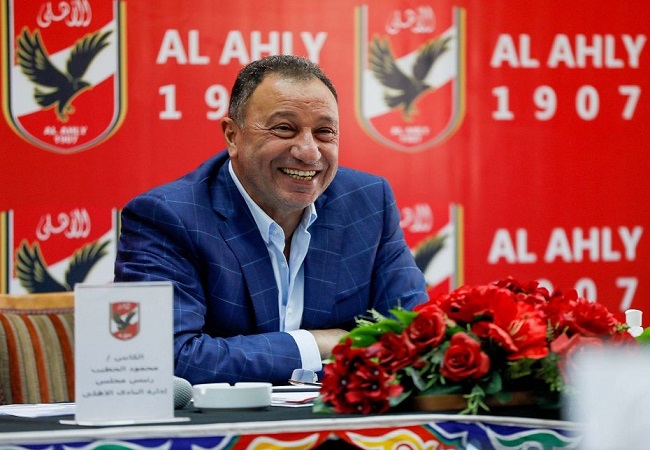 Mahmoud Al-Khatib, the legend of Al-Ahly club, won the president's seat in the club's elections for a second electoral term for the next 4 years. El-Khatib was up against one another candidate in Khaled Soliman. But he received a large majority of the votes with 19 362 while his opponent received just 2 320, with the remaining 445 votes being null.
Also read : "ALL CRITICISM AGAINST MOSIMANE IS EXAGGERATED AND ILLOGICAL" – AL AHLY PRESIDENT
El-Amry Farouk will also remain as vice-president. Even though no one was up against him for the role, Farouk needed 25% of the votes to be in his favour, which was the case.
Additionally, Khaled Mortagy is still the treasure after having won a fierce battle against Khaled El-Darandaly. Mortagy got 14،201 votes, El-Darandaly 7،482 and the remaining 585 were null.
Former football team captain, Hossam Ghaly, will also be part of the board after receiving enough votes. Ghaly will be joined by Tarek Kandil, Mohamed Serag El-din, Mohamed Shawky, Mohamed El-Damaty, Mohamed El-Ghazawy, Mohanad Magdy, Mohamed El-Garhy and Mai Atef.