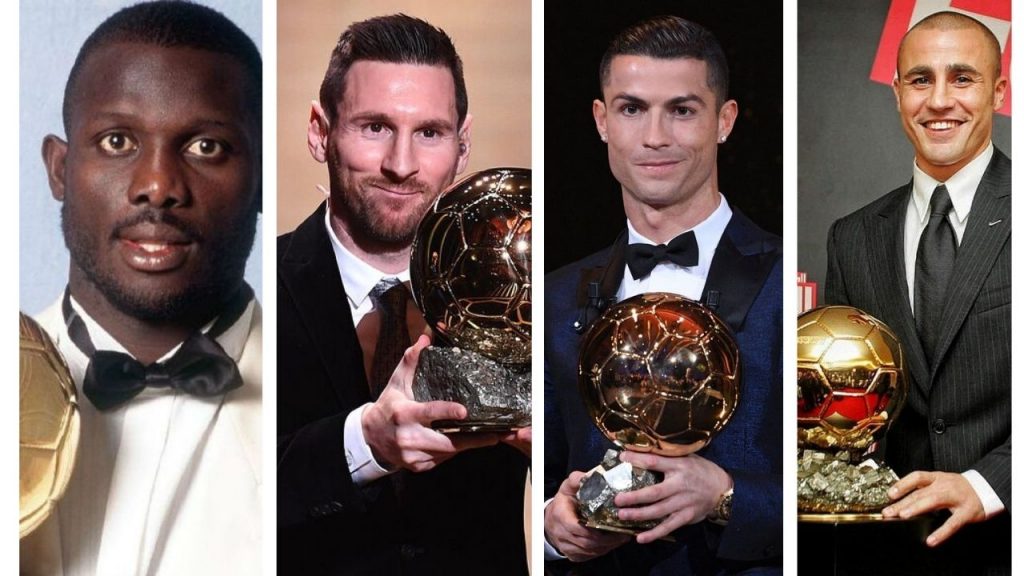 As the Ballon d'Or 2021 winner will be announced on Monday, November 29 in Paris, France, we bring you the list of all of the winners since it foundation in 1956.
If Lionel Messi is the player with the most Ballon d'Or in football history (6), the Argentine superstar could even add another one to his collection on Monday.
Meanwhile, Cristiano Ronaldo is the player with most Ballon d'Or nominations (17).
Read more : Patrice Evra reveals and Congratulates Ballon d'Or 2021 winner
Below is the list of Ballon d'Or winners since 1956
1956 : Stanley Matthews (England)
1957 : Alfredo Di Stefano (Spain)
1958 : Raymond Kopa (France)
1959 : Alfredo Di Stefano (Spain)
1960 : Luis Suarez (Spain)
1961 : Omar Sivori (Italy)
1962 : Josef Masopust (Czechoslovakia)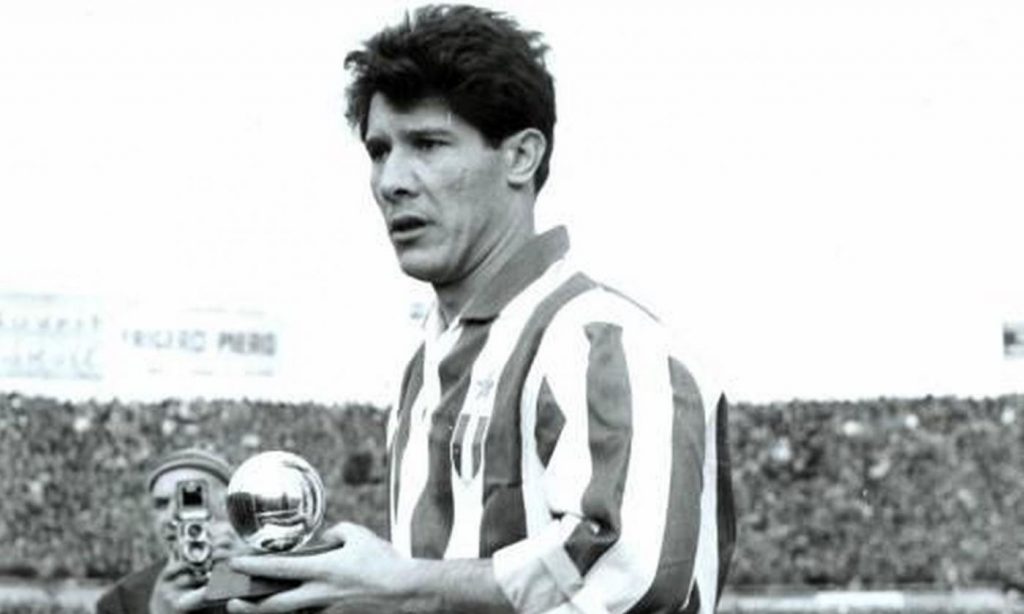 1963 : Lev Yachine (URSS)
1964 : Denis Law (Scotland)
1965 : Eusebio (Portugal)
1966 : Bobby Charlton (England)
1967 : Florian Albert (Hungary)
1968 : George Best (Northern Ireland)
1969 : Gianni Rivera (Italy)
1970 : Gerd Müller (Germany)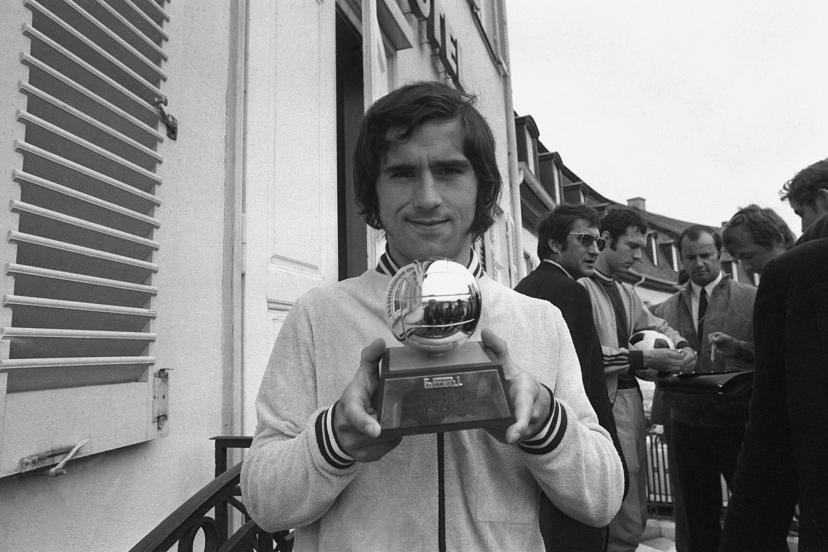 1971 : Johan Cruyff (Netherlands)
1972 : Franz Beckenbauer (Germany)
1973 : Johan Cruyff (Netherlands)
1974 : Johan Cruyff (Netherlands)
1975 : Oleg Blokhine (URSS)
1976 : Franz Beckenbauer (Germany)
1977 : Alan Simonsen (Denmark)
1978 : Kevin Keegan (England)
1979 : Kevin Keegan (England)
1980 : Karl-Heinz Rummenigge (Germany)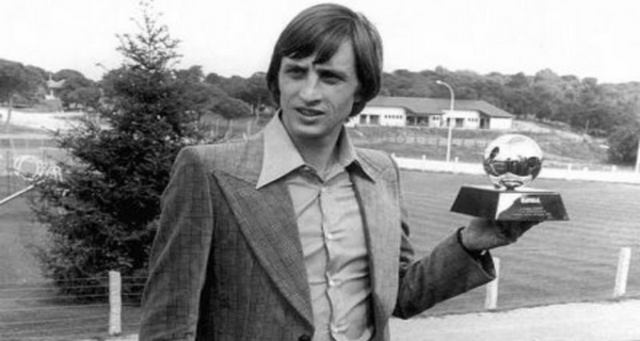 1981 : Karl-Heinz Rummenigge (Germany)
1982 : Paolo Rossi (Italy)
1983 : Michel Platini (France)
1984 : Michel Platini (France)
1985 : Michel Platini (France)
1986 : Igor Belanov (URSS)
1987 : Ruud Gullit (Netherlands)
1988 : Marco van Basten (Netherlands)
1989 : Marco van Basten (Netherlands)
1990 : Lothar Matthäus (Germany)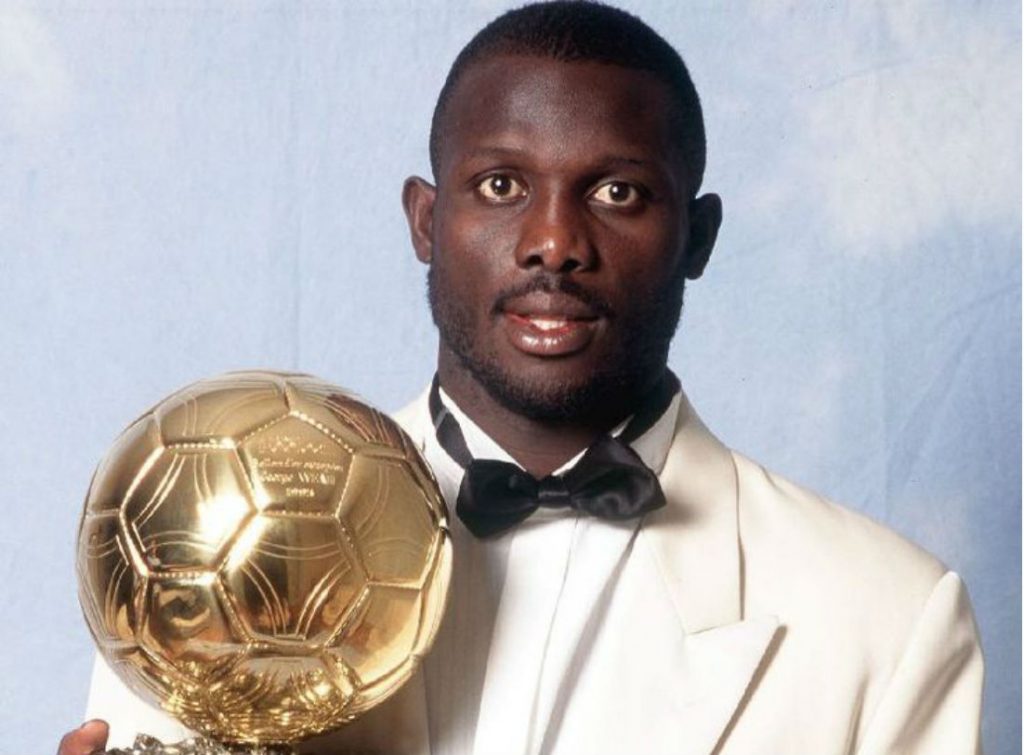 1991 : Jean-Pierre Papin (France)
1992 : Marco van Basten (Netherlands)
1993 : Roberto Baggio (Italy)
1994 : Hristo Stoïchkov (Bulgaria)
1995 : George Weah (Liberia)
1996 : Matthias Sammer (Germany)
1997 : Ronaldo (Brasil)
1998 : Zinédine Zidane (France)
1999 : Rivaldo (Brasil)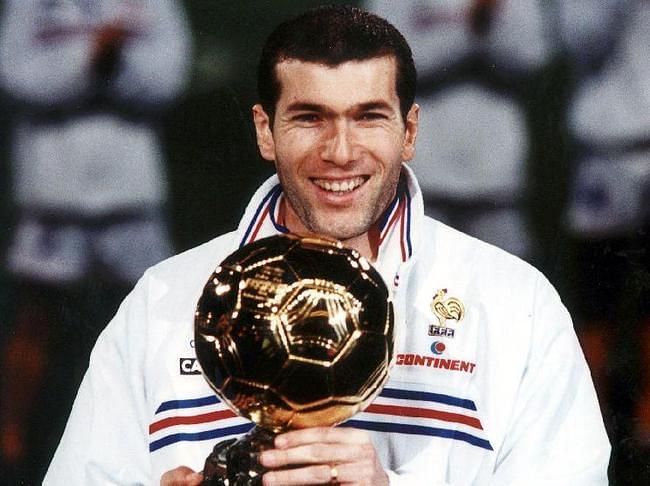 2000 : Luis Figo (Portugal)
2001 : Michael Owen (England)
2002 : Ronaldo (Brasil)
2003 : Pavel Nedved (Czech Republic)
2004 : Andrei Shevchenko (Ukraine)
2005 : Ronaldinho (Brasil)
2006 : Fabio Cannavaro (Italy)
2007 : Kaka (Brasil)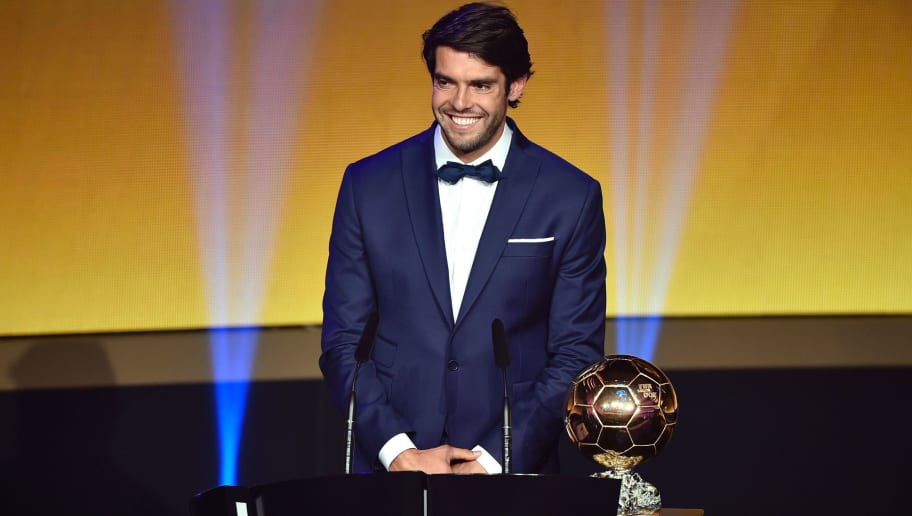 2008 : Cristiano Ronaldo (Portugal)
2009 : Lionel Messi (Argentina)
2010 : Lionel Messi (Argentina)
2011 : Lionel Messi (Argentina)
2012 : Lionel Messi (Argentina)
2013 : Cristiano Ronaldo (Portugal)
2014 : Cristiano Ronaldo (Portugal)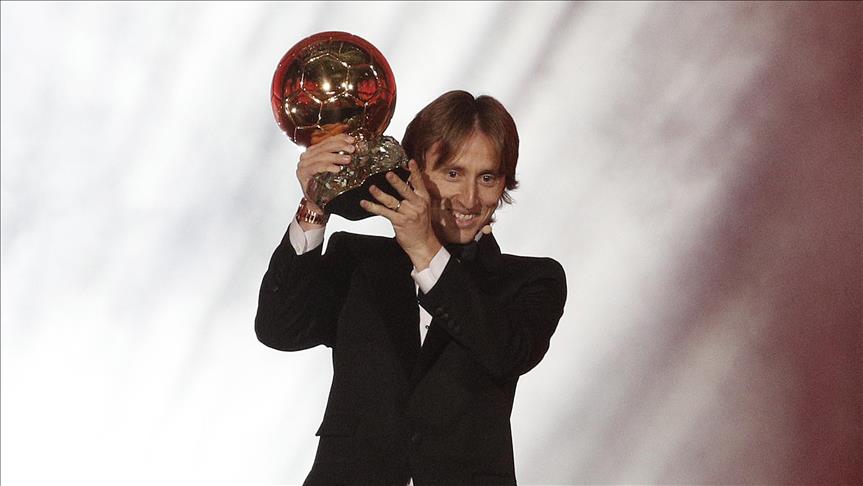 2015 : Lionel Messi (Argentina)
2016 : Cristiano Ronaldo (Portugal)
2017 : Cristiano Ronaldo (Portugal)
2018 : Luka Modric (Croatia)
2019 : Lionel Messi (Argentina)
2020 : suspended due to Covid-19
2021 : Lionel Messi (Argentina)