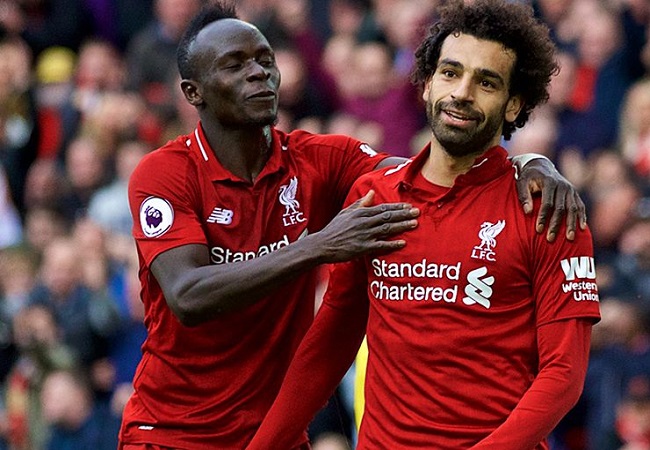 Liverpool manager Jurgen Klopp has said it is too early say whether Mohamed Salah and Sadio Mane would be available for the game against Chelsea on January 2 2021.
Klopp was responding a question from Liverpool media team on the duo's availability for the game which will take place just before they leave for the 2021 Africa Cup of Nations finals in Cameroon.
"Not really, it's early for that, we're still talking. Yes [we are hoping]," he said.
Klopp said this in a post-match interview after Liverpool thumped Southampton on Saturday to go above holders Manchester City on position two on the log table as of Saturday.
He attributed the team's scoring form to stability in midfield which has created a platform for them to play well with Mane and Salah now understanding each other better.
"Everybody knows exactly what he has to do. When you put the midfielders back in the last line then you put midfielders in the line who usually don't play there or are protected by either Hendo or Fab, and now they play double-six. That's the problem and all of a sudden you lose your rhythm. That's what happened to us last year. We had to find a solution and thank God we found the solution early enough to qualify for the Champions League," Klopp said.
"And this year we had a pre-season that was a proper pre-season, which was incredibly helpful. Especially up front with Sadio and Mo, they had the longest pre-season I'm pretty sure they had for ages and that was helpful. So we could really work on a lot of things and found the stability back. Talking about stability, I was not happy with the chances we conceded today, to be honest. I have no problem that Ali has to make saves in a football game but these saves were too spectacular. One-on-one with the goalie should not happen twice in a game, for sure not. We have to really work on that. We have to be as stable, serious, ruthless defensively as somehow possible. That gives us then the platform to play football and then we can create and then we can score. It will not be forever like this that we score two goals per game but it happened so far. So, good. But if we win a game 1-0 then I'm happy as well," Klopp said.
On Sunday, leaders Chelsea face Manchester United.