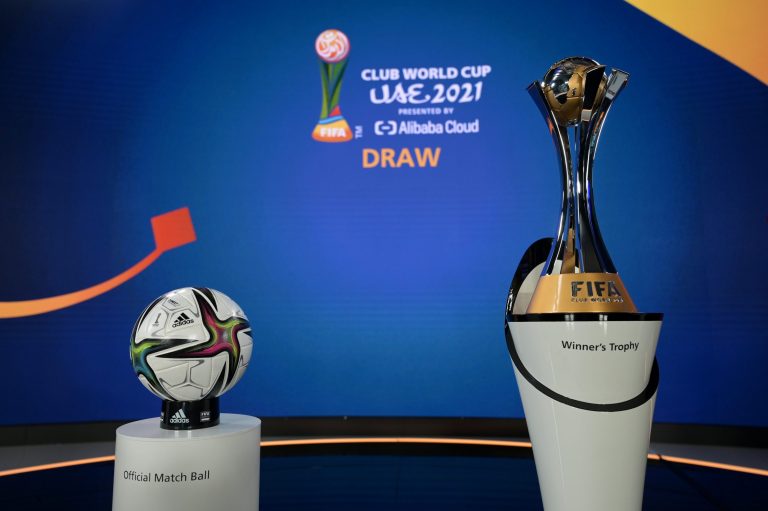 African representatives Al Ahly will play CF Monterrey in the FIFA Club World Cup 2021 after the draws was held on Monday in Zurich.
Al Ahly who won the TotalEnergies CAF Champions League was drawn against the Mexican club in the tournament that would be played in the UAE on February 3.
Palmeiras, Chelsea, Saudi Arabia's Al-Hilal, Egypt's Al Ahly and Mexico's Monterrey round off the seven participants at the tournament, which was originally scheduled to be held in Japan in December.
The winner of the Al-Ahly and Monterrey match will face the Brazilian team Palmeiras in the semi-finals.
The opening match will be held on February 3, against Al Jazira of the United Arab Emirates and Auckland City of New Zealand in the preliminary round, and the winner of the two teams will meet with Al Hilal of Saudi Arabia in the quarter-finals.
The following will participate in the FIFA Club World Cup, which will be held in the UAE from February 3-12, along with Al-Ahly:
Al Jazeera, the representative of the host country, Chelsea of ​​England, Auckland City of New Zealand, Monterrey of Mexico, Al Hilal of Saudi Arabia, and Palmeiras of Brazil.
It is noteworthy that Al-Ahly has previously participated in the FIFA Club World Cup 6 times, in 2005, 2006, 2008, 2012, 2013 and 2020.
Al-Ahly also achieved the third place and the bronze medal in the 2006 and 2020 championships.
The 2021 club world champions will then be crowned following the final due to take place on 12 February.
The draw also saw the unveiling of the official tournament emblem.
With the competition returning to the UAE for the first time since 2018, the emblem brings together natural and cultural elements from the host association's rich history.
The warm multi-coloured hues of the desert and the sun and the lush shades of palm trees come together with historical inspirations from fishing, sailing and pearl diving to form the shape of the tournament's iconic trophy.
The ball crowning the top of the emblem contains elegant Arabic calligraphy meaning "emirates".