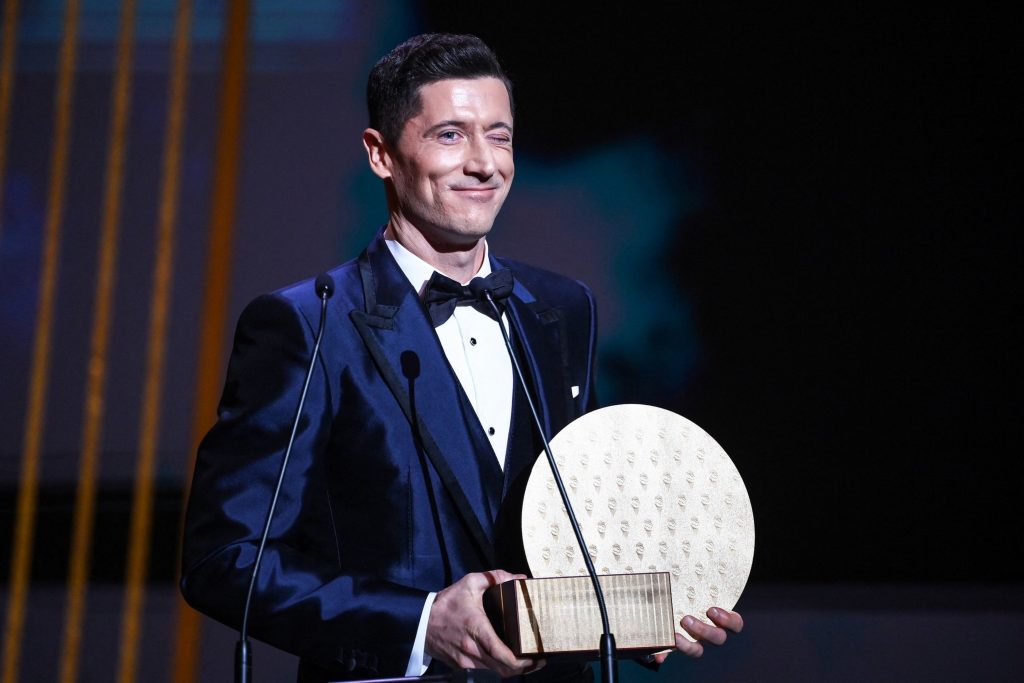 Poland and Bayern Munich striker Robert Lewandowski has been presented with the inaugural 'Striker of the Year Award' at the Ballon d'Or 2021 Ceremony tonight.
Lewandowski has been on fire since 2020 and many believe he could have won the Ballon d'Or last year should the Award took place.
However, France Football could not hold the ceremony due to Covid-19 pandemic.
But Lewandowski did not loose focus and continues scoring goals like a machine so far this season.
Read more : Ballon d'Or 2021 – Pedri Gonzalez claims "Kopa Trophy" Award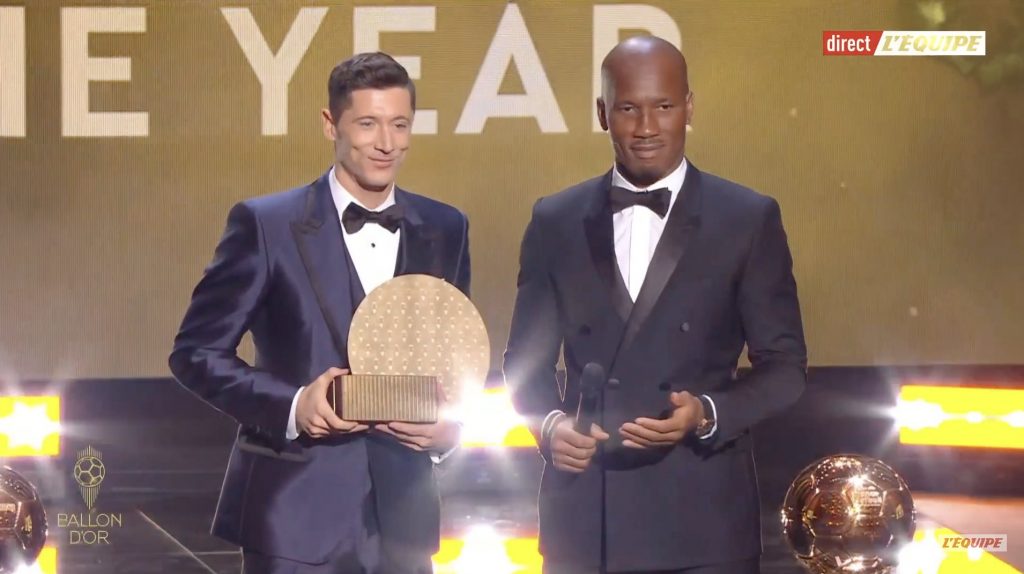 Robert Lewandowski scored 64 goals for club and country in 2021 and has then been rewarded with a special trophy. That of the Striker of the Year.
"I am very proud to be here after two years marked by the pandemic", Lewandowski said after receiving the award.
"I know what this award means to be a goal scorer. It is very nice to be here. I thank my club, my coach and my teammates.
"I hope to be even a better player in the future. I want to say hello to my mother, my sisters and my wife who are there. Without this love it would be much more difficult. I also want to thank my fans. "