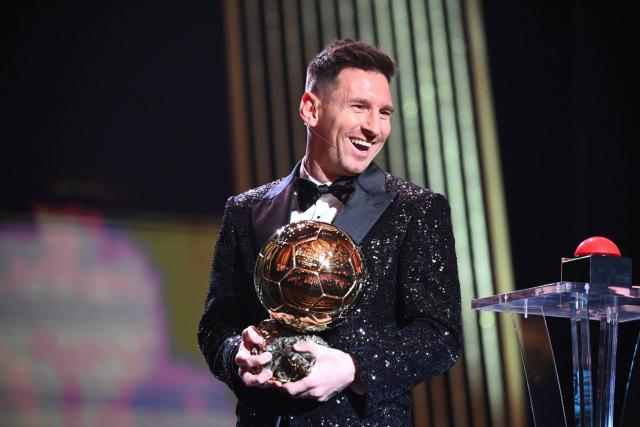 After winning the Ballon d'Or 2021, Argentine and Paris Saint-Germain forward Lionel Messi expresse delight and opened up on his next objectives.
Messi won this year's Ballon d 'Or ahead of Bayern Munich goal pocher Robert Lewandowski who many believe deserves the top prize than la Pulga.
Teh former FC Barcelona star got 613 points while the Polish striker registered 580 votes.
Speaking during the ceremony on Monday night, Leo Messi couldn't hold his joy and excitement for winning another ballon d'or.
Read more : Ballon d'Or 2021 – Check out how the 30 nominees ranked
However, he first sent a classy message to Lewandowski saying the Bayern Munich star deserved to win it last year.
"Robert, you deserve your Ballon D'Or. Last year, everyone was in agreement to say that you were the big winner of this award", Messi said.
"Today I'm here in Paris. I am very happy, really very happy, I really want to continue to fight and reach new objectives. I don't know how many more years but I am really enjoying myself. I thank my team-mates at Barça, Paris & Argentina."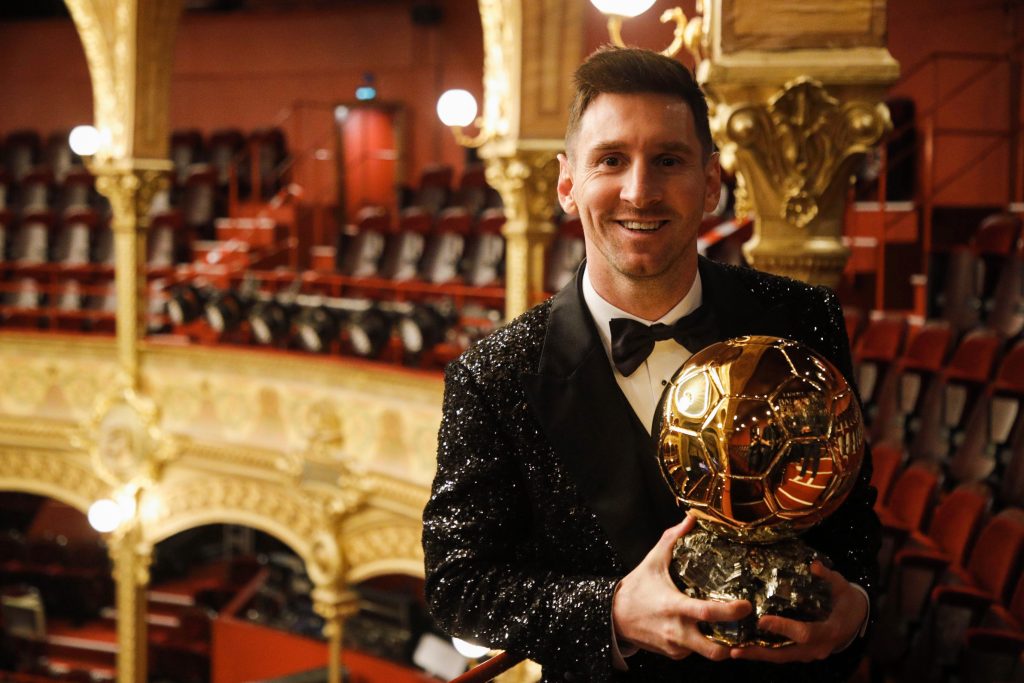 The points of the Ballon d'Or 2021 nominees
1. Lionel Messi (Argentina, FC Barcelona, PSG), 613 points
2. Robert Lewandowski (Poland, Bayern), 580 pts
3. Jorginho (Italy, Chelsea), 460 pts
4. Karim Benzema (France, Real Madrid), 239 pts
5. N'Golo Kanté (France, Chelsea), 186 pts
6. Cristiano Ronaldo (Portugal, Juventus, Manchester United), 178 pts
7. Mohamed Salah (Egypt, Liverpool), 121 pts
8. Kevin De Bruyne (Belgium, Manchester City), 73 pts
9. Kylian Mbappé (France, PSG), 58 pts
10. Gianluigi Donnarumma (Italy, AC Milan, PSG), 36 pts
11. Erling Haaland (Norway, Dortmund), 33 pts
12. Romelu Lukaku (Belgium, Inter, Chelsea), 26 pts
13. Giorgio Chiellini (Italy, Juventus), 26 pts
14. Leonardo Bonucci (Italy, Juventus), 18 pts
15. Raheem Sterling (England, Manchester City), 10 pts
16. Neymar (Brésil, PSG), 9 pts
17. Luis Suarez (Uruguay, Atlético de Madrid), 8 points
18. Simon Kjaer (Denmark, AC Milan), 8 pts
19. Mason Mount (England, Chelsea), 7 pts
20. Riyad Mahrez (Algeria, Manchester City), 7 pts
21. Bruno Fernandes (Portugal, Manchester United), 6 pts
21. Lautaro Martinez (Argentina, Inter Milan), 6 pts
23. Harry Kane (Angleterre, Tottenham), 4 pts
24. Pedri (Spain, FC Barcelona), 3 pts
25. Phil Foden (England, Manchester City), 2 pts
26. Nicolo Barella (Italy, Inter Milan) 1 pt
26. Ruben Dias (Portugal, Manchester City), 1 pt
26. Gerard Moreno (Spain, Villarreal), 1 pt
29. César Azpilicueta (Spain, Chelsea), 0 pt
29. Luka Modric (Croatia, Real Madrid), 0 pt