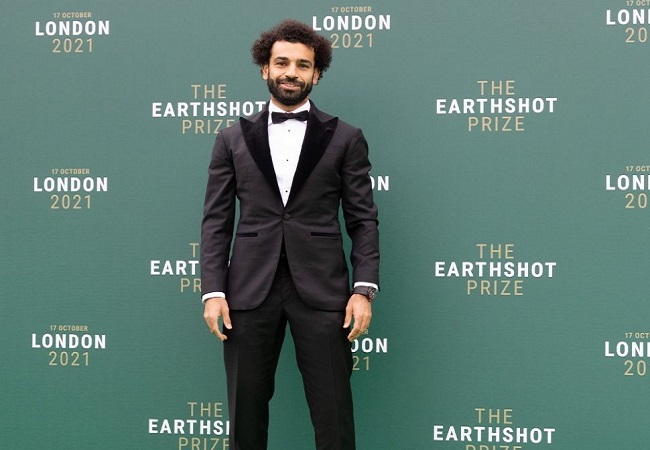 Liverpool star Mohamed Salah has won the Men's Player of the Year 2021 Award for Football Supporters Association (FSA) in the United Kingdom.
The Egyptian forward received the award at a gala which took place on Monday night in Lilongwe where FSA presented the accolades alongside BeGambleAware.
Salah shrugged off competition from Chelsea's Mason Mount, Manchester City's Phil Foden and Rúben Dias, West Ham United's Michail Antonio and Leicester City's Youri Tielemans to win the award.
Some 40,000 fans are reported to have cast their votes in the largest supporter-led awards in the UK.
Salah is the fourth Liverpool player to scoop the award in 11 years and the first to win such an award twice, according to FSA.
Previous winners of the FSA Men's Player of the Year include Bruno Fernandes, Virigl van Dijk and Harry Kane.
Speaking after receiving the award, Salah is quoted saying:
"I'm honoured to be the first player to win this award twice. I would like to thank the organisers and all the football fans who voted for me," he told FSA website.
FSA chief executive officer Kevin Miles told FSA website that Salah deserved to win the award.
"There's no doubt Mohamed is having another incredible year, the number and quality of his goals have once again lit up English football and contributed to Liverpool's title push," he is quoted saying.
"As well as his on-field ability, Mohamed's character has won support from fans across the game and he was a clear favourite among the voting public."
BeGambleAware chief executive officer Zoe Osmond also told FSA website that the company was excited to have partnered FSA in the awards.
"We are pleased to be supporting the FSA Awards once again this year and in doing so, working together to encourage everyone to 'tap out & take a moment' before making a bet. Our partnership with the FSA is an important one as we work together to keep football fans and players safe from gambling harms," he said.
There were 10 categories which fans voted for, including the player and pundit categories, while FSA panel voted for Club Podcast, Fans for Diversity, Fanzine and Supporter Liaison Officer of the Year.
Full categories:
Men's Player of the Year:
Mohamed Salah (Liverpool)
Women's Player of the Year:
Vivienne Miedema (Arsenal)
Fan Media of the Year:
Arseblog
Club Podcast of the Year:
It's All Cobblers To Me
Commentator of the Year:
Peter Drury
Fans for Diversity Award:
Punjabi Rams
Fanzine of the Year:
A Love Supreme
Newspaper of the Year:
The Guardian
Online Media of the Year:
The Athletic
Podcast of the Year:
The Guardian Football Weekly
Pundit of the Year:
Alex Scott
Radio Show of the Year:
The Warm-Up WIth Max Rushden
Supporter Liaison Officer of the Year:
Shona Groves (Millwall)
Writer of the Year:
Jonathan Wilson