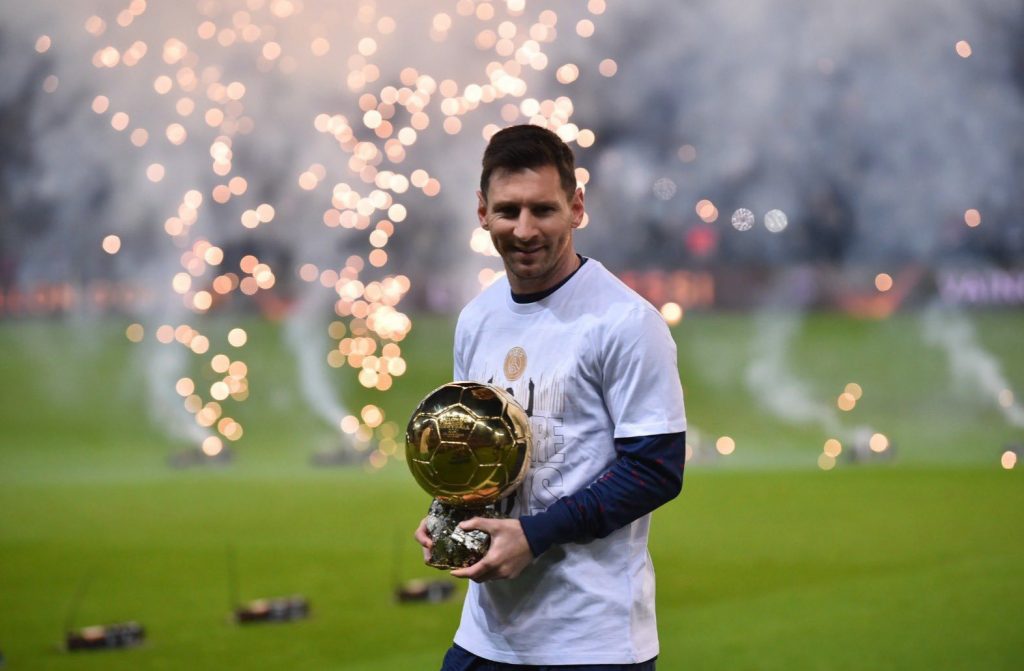 Lionel Messi presented the Ballon d'Or 2021, the seventh of his career to the PSG fans tonight at the Parc des Princes ahead of their clash against OGC Nice in Ligue 1.
The 34-year old appeared on a stage dedicated for the occasion alongside Italian goalkeeper Gianluigi Donnarumma who claimed the 'Yashin Trophy'.
Messi beat Robert Lewandowski and Jorginho to win Ballon d'Or 2021 and the criticism pouring down all over the world did not hindered the spectacle in Paris on Wednesday night as you can see it in the video below.