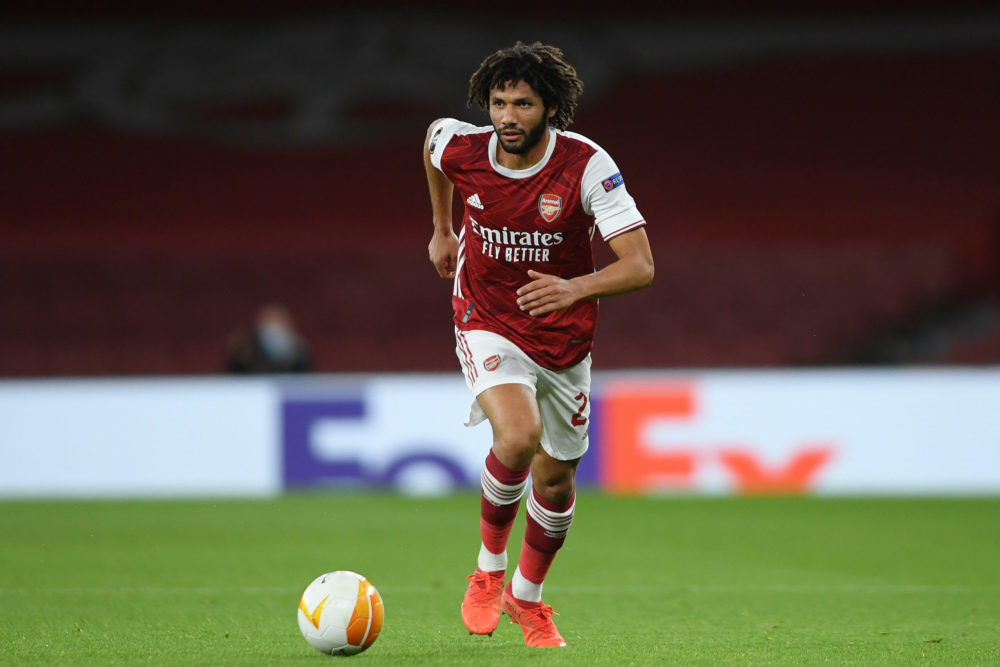 Arsenal manager Mikel Arteta has explained the rationale behind his decision to feature Egyptian midfielder Mohamed Elneny ahead of Albert Sambi in Thursday's Premier League game against Manchester United.
Elneny featured as a holding midfielder alongside Ghanaian Thomas Partey in the game which the Gunners lost 3-2 despite having gone in front earlier.
[To be able] to play a player like him, with that experience that he has playing in this arena. He was incredibly good last year when he played here as well. He way he has been training, and the way he behaves, and because I believe that sometimes we have to rotate things for the game," Arteta told Arsenal website.
The manager said his side lost the game due to their failure to manage some critical phases of the proceedings.
"Well, we scored the first one and after that we had total control of the game. We started to give some very simple balls away in very dangerous areas that opened some spaces for them, and gave them some momentum. We had some difficulties there, (and we) we conceded the goal.
"The second half I think we started really well again—we had total control, we concede the goal and we reacted really well, we kept playing, and we were dominant in the game. We scored the second one, and then after that we have to go and show the maturity to going and score the third one. In that moment we did not manage well enough that situation, and we conceded the goal. So, I'm pleased with a lot of things that I saw, but being realistic (after) conceding three goals at Old Trafford, it's very tricky to get something out of the game," Arteta said.
Emile Smith Rowe gave Arsenal the lead early in the first-half in controversial circumstances, firing into the empty net while goalkeeper David de Gea was down injured following a foul by team mate Fred. VAR review gave Arsenal the goal.
Bruno Fernandes poked in the equalizer for United towards the end of the first half.
In the second-half, Cristiano Ronaldo converted the second and third goals before after Martin Odegaard had made it 2-2.
Arsenal are on position five on the log table, two points ahead of the seventh-placed United.