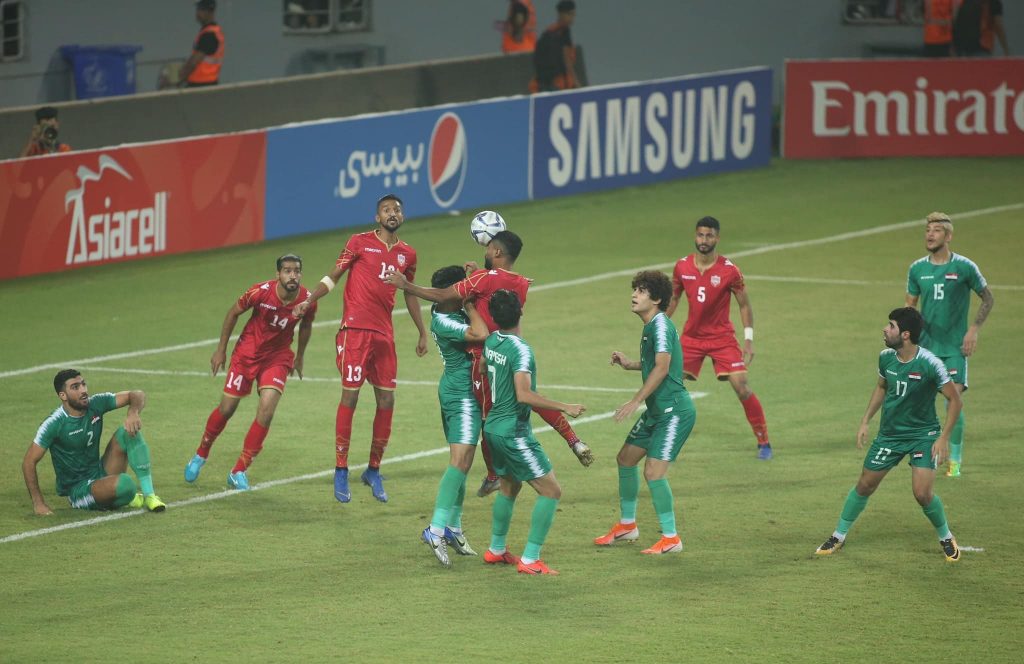 Action returns at the ongoing FIFA Arab Cup as the competition which enters second group game on Friday following the break.
In Group A, Bahrain and Iraq would be hoping to get their first victory as both teams lock horns.
Bahrain lost by a lone goal to hosts, Qatar in the opening game while Iraq and Oman played out a draw.
Ahead of the game, this is how both teams line up.
BAHRAIN STARTING XI
Sayed Jaafar
Rashed Al Hooti
Waleed Al Hayam
Ahmed Mirza
Ahmed Bughammar
Abdulwahab Al Malood
Mohamad Jasim Marhoon
Jassim Al Shaikh
Abbas Al Asfor
Ismael Abdulatif
Mahdi Al Humaidan
IRAQ STARTING XI
Fahad Talib
Rebin Sulaka Adhamal
Hasan Matrook
Manaf Younnes
Bashar Rasan
Amjad Attwan
Mohammed Qasim
Ahmed Farhan
Sherko Kareem
Alaa Abbas
Sajad Jassan