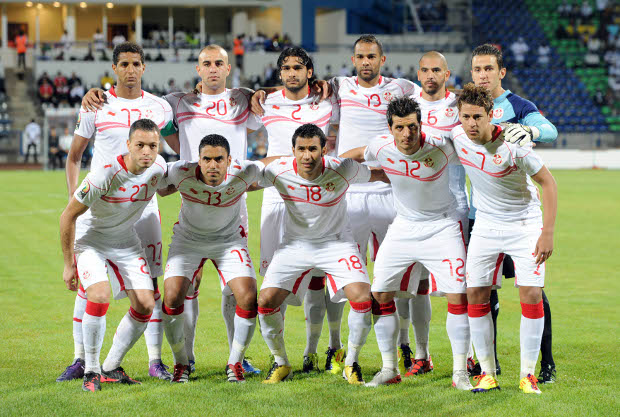 Tunisia lost 2-0 to Syria on Friday evening at the ongoing Fifa Arab Cup in the United Arab Emirates.
Oliver Kass Kawo and Mohamed Anez scored for Syria in the game to leave Group B of the tournament wide open.
Kawo scored with a shot from outside the box through the right side of the goal barely four minutes into the game.
Three minutes into the second half, Syria increased the lead when Anez fired into the left corner of the goal.
The win saw Syria boost their chances of progressing from Group B which remains open now.
Tunisia are on third place with threee points at par with third–placed Syria.
Next, Tunisia wind up the group's assignment by facing against group B leaders United Arab Emirates.
In another decisive match for the group, Syria take on Mauritania.
On Monday, Tunisia thumped Mauritanian 5-1 whereas United Arab Emirates beat Syria 2-1 in the opener played on the same day.
The tournament involves 16 teams from across the Arab world come together to compete.
The event offers a great opportunity for competitors and spectators alike to experience the spirit of Qatar and the iconic stadiums that will host the World Cup in 2022.
Line-ups:
Tunisia: Ben Mustpha, Ben Youssef, Chalaali, Ben Hmida, Meriah, Ifa, Sassi, Romdane, Ben Arbi, Jaziri, Hanniabi
Syria: Khaled Othman (c), Mohammad, Amro Jenia, Thaer Krouma, Mohammed Sahyouni, Moaiad Alkhouli, Ward Alslamh, Mohammed Osman, Mohammad Anez, Oliver Kass Kawo, Mahmood Albaher