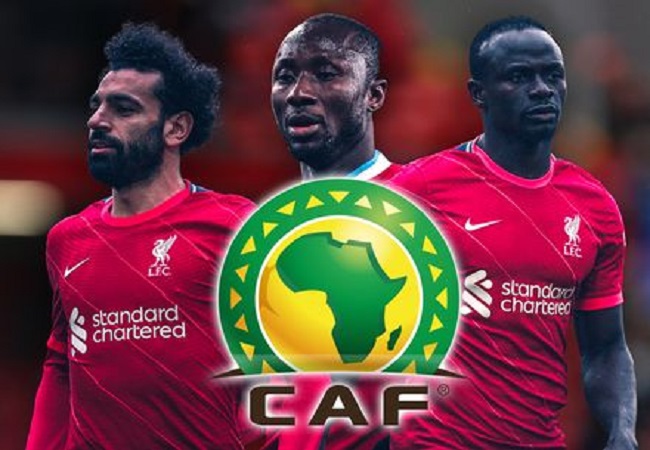 Egypt national team director Wael Gomaa revealed on Saturday Egypt coach Carlos Queiroz has not decided yet regarding Liverpool's request to the Egyptian Football Association (EFA) to postpone the departure of key star Mohamed Salah to the African Cup of Nations.
Egypt will play at the 2021 Africa Cup of Nations scheduled to be held in Cameroon between 9 January and 6 February.
The Guardian reported late on Friday that Liverpool have approached the Egyptian and Senegalese football associations over the possibility of their key forwards Salah and Sadio Mane reporting late for the prestigious tournament.
The club is also seeking a similar action with Guinea's football association over Naby Keita, according to The Guardian.
"Queiroz didn't take a decision regarding Liverpool's request till now." Gomaa told Ahram Online on Saturday morning from Doha as the Pharaohs are just hours ahead of facing Sudan in the second round of the FIFA Arab Cup group stage.
Read More : EGYPT AIM AT QUALIFYING TO ARAB CUP QUARTERS BEFORE MEETING WITH ALGERIA
According to FIFA regulations, international players are supposed to be allowed to join their national teams by their clubs, 14 days before the major tournaments.
Salah is supposed to leave for the international duty after facing Leeds United on 26 December. But Liverpool coach Jurgen Klopp is eager to keep the Egyptian star to play other two crucial games against Leicester on 28 December and Chelsea on 2 January, The Guardian explained.
Also Read : LIVERPOOL MANAGER ACCUSED OF INSULTING THE WHOLE AFRICA
"It's not decided yet. I am an optimistic person, so I hope so. But it's not written in stone and not completely in our hands." The Liverpool coach was quoted as saying by the English newspaper.
The 29-year old Salah is enjoying a brilliant start with the Reds in the Premier league new season. The Egyptian king netted twice in Thursday's 4-1 win over Everton to take his tally to 13 league goals in 14 matches played so far.
The former Chelsea and AS Roma player Salah currently lead the Premier league's scorers chart with 13 goals, four ahead of second placed Jamie Vardy of Leicester City.
Salah isn't available for Egypt in the Current FIFA Arab Cup in Doha as Portuguese coach Queiroz didn't call any of the foreign-based players in his squad, with the tournament falling outside of the normal international calendar.
In its opening game at the Arab Cup group stage, Egypt defeated Lebanon 1-0 on Wednesday.
Under the guidance of Queiroz, Egypt recently secured a place at the final qualifying round of the 2022 World Cup qualifiers which will be played next March in the home and away form against another group leader.