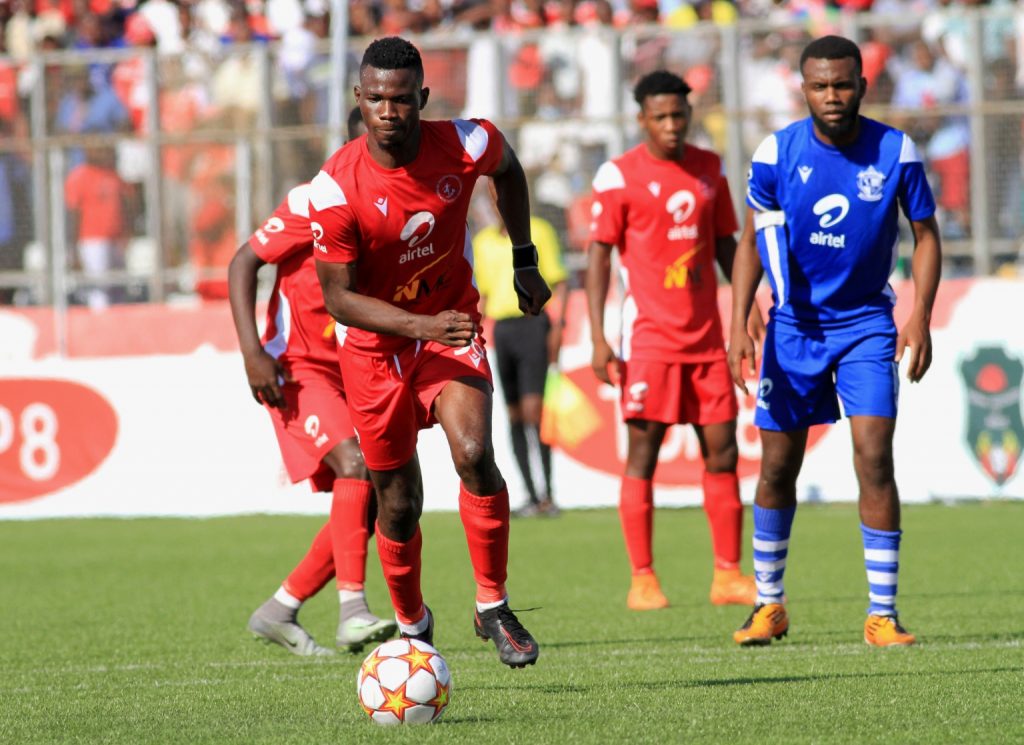 Nyasa Big Bullets' Zimbabwean coach Kalisto Pasuwa has saluted Nigerian forward Babatunde Adepoju after his four goals steered the Malawi league champions to the Airtel Top 8 final on Saturday.
Babatunde scored all the goals as Bullets thrashed his former employers, Mighty Wanderers 4-1 in a Blantyre derby at Kamuzu Stadium in the semifinal match. Vincent Nyangulu scored Wanderers' consolation goal.
"Very attacking football from Babatunde," Pasuwa told Bullets website.
"You could see how he pressed for the goals. We have problems in most of the guys that we sign. They have got talent, but they lack the tactical aspect of the game. We have been working on Babatunde to improve on his flaws and he has been catching up very well, running into spaces and contributing to the defensive part whenever he lose possession, so I am very happy with how he is improving."
The Nigerian took his tally in the Airtel Top 8 to eight goals in three matches, thereby earning kudos of the former Zimbabwe's Warriors mentor.
The coach also lauded up-and-coming players Alick Lungu and Paul Kansungwi for impressing in the Blantyre derby.
Pasuwa is eyeing a double this season after leading Bullets to the TNM Super League title retention for the third time on the bounce.
Bullets date in the final either Silver Strikers or Civil Service United who meet next weekend in the other semifinal of the cup that involves top eight finishers from the domestic league.
Pan-African Mobile phone servicers company, Airtel, sponsors the trophy whose winners pocket an equivalent of $31,000.