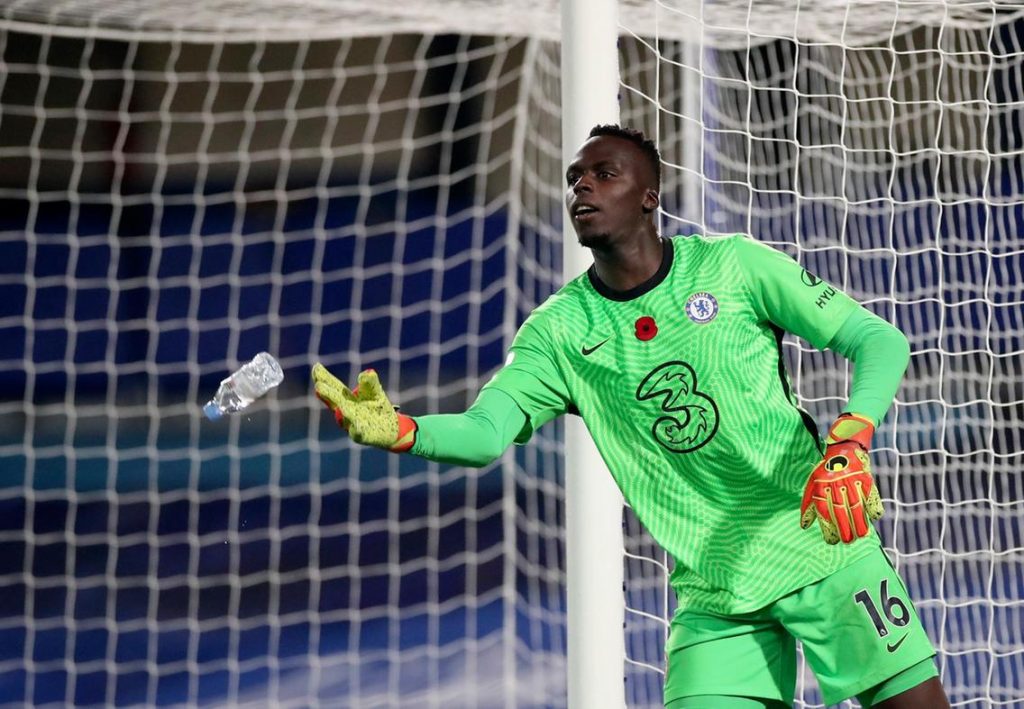 Chelsea manager Thomas Tuchel has admitted that the usually reliable Senegalese goalkeeper Eduardo Mendy is suffering from a crisis of confidence, after his howlers largely resulted in the Blues' 3-2 loss to West Ham United on Saturday.
"Edou is going through a rough period," Tuchel told Chelsea website.
"I don't know why exactly but he seems to have lost a bit of confidence. His decision making was not on the highest level today but with the first goal, we also put him in a really awkward situation. He could have saved the situation, he did not, and we are far away from blaming anybody but we need to admit that we do too many crucial mistakes at the moment that cost us a potential win against Man United and cost us today a potential win."
Tuchel said they lost the Premier League game due to too many errors in key moments.

"The performance is enough to even win the game but what we clearly see is that we give easy goals away and this is very unusual. We make big mistakes and we have done this now for three matches, against Man United, Watford and again today. If you do this at this kind of level you cannot expect to have results.

'If you want clean sheets, if you want to dominate games, if you want to protect yourself against counter-attacks, it's impossible to do these kinds of mistakes. We did that now three times in a row and it is simply too much," he said.
Mendy was at fault for the first and last goals, at first delaying his clearance of Jorginho's sloppy back pass thereby allowing a player for West Ham to dispossess him of the ball.
In reaction, the keeper ended up fouling him to gift the Hammers a penalty which they converted through Manuel Lanzini to cancel out Thiago Silva's earlier goal which had given Chelsea the lead.
In the conceding the final goal, Arthur Masuaku scored with a long-range shot that flew like a cross which surprised Mendy who ended up punching the ball into his own net after having left the near-post uncovered in uncharacteristic circumstances.
John Bowen had scored West Ham's third goal with the game at 2-2 after Mason Mount's other strike for Chelsea.
The Blue have since slipped to third place, one point behind Liverpool and two points behind new leaders Manchester City.
Chelsea signed Mendy from Rennes in France in September 2020 on £22 million deal for five years.
The Senegal international displaced Kepa Arrizabalaga and Willy Caballero to be Chelsea's first-choice 'keeper.
Overall, this season Allison of Liverpool has kept the most eight clean sheets in 14 games this season followed by Mendy and Ederson of Manchester City at seven each.