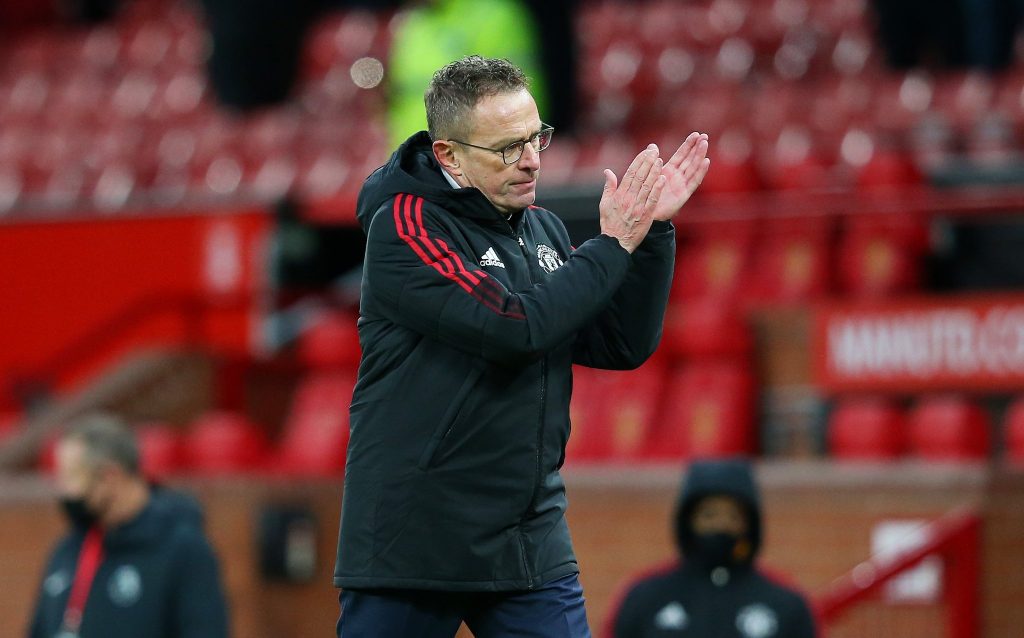 Manchester United interim manager Ralf Rangnick was full of praise for his team following their 1-0 victory against Crystal Palace at Old Trafford.
It was Rangnick first game as Manchester United interim manager after he was granted work permit.
The German did showed his tactical ability as the Red Devils enjoyed more possession and held to the ball for long.
Fred's second half goal gave United the breather and their third clean sheet of the season.
Rangnick while speaking expressed delight over his team performance.
"Overall, I'm happy. I'm positively surprised how many things they brought on the pitch, bearing in mind we had not even a full training session on Saturday.
"We had a few conversations with players individually and with the group of players.
"The first half-hour was amazing I thought, with high speed, high intensity, high tempo.
" We were always on the front foot during the game and the only thing missing in that part of the game was missing scoring one, two or even three goals.
"Then from the 30th to the 45th minute, the tempo was a bit lower but we still had control and at half-time.
"I just told them to keep the tempo high, keep the intensity high, keep them in our half, keep them away from our own half and our own box.
"In the end we scored a beautiful goal by Fred with his strong right foot (smiles).
"No, everything's fine. In the last three minutes obviously they took all the risks with a few corner kicks and free kicks but we defended everything well."
Up next for Rangnick would be the UEFA Champions League last group game against Young Boys at Old Trafford.