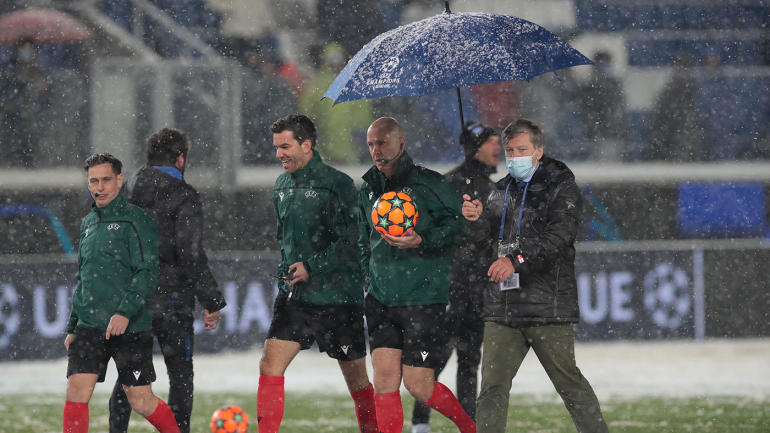 The decisive Champions League match for Group F between Atalanta and Villarreal was postponed on Wednesday night due to heavy snow in Italy.
Kickoff of the match at the Gewiss Stadium in Bergamo was initially delayed by 20 minutes before it was decided to be rescheduled.
A new date for the match is yet to be decided for the match to determine who joins already qualified leaders Manchester United in the next stage.
United drew 1-1 against bottom-placed Young Boys at old Trafford also on Wednesday evening.
Atalanta are a point behind second-place Villarreal and need a win to advance as runner-up.
A draw would be enough for Villarreal.
The first leg match between the two teams ended two-all.
Manu Trigueros and Araunat Danjuma had scored for the Spanish side whereas Remo Frauler and Robin Gosens netted for Atalanta.